John Henry Brown, Sr. was born on August 5, 1953, in Blue, Okla., to Arthur Lee and Ruth (Turner) Brown, Sr. John passed away on May 30, 2022, in Bennington, Okla. at the age of 68.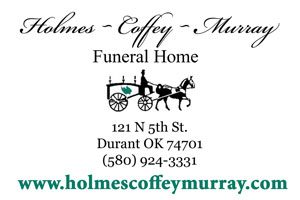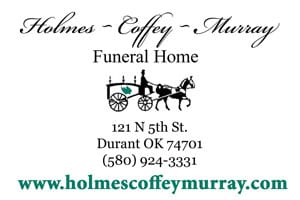 John has been a lifelong resident of Bryan County. He worked most of his life as a foreman at Gray's Sawmill. He was of the Baptist faith, and he enjoyed fishing, coon hunting and was an excellent mechanic. He deeply loved his family, especially his children and grandchildren.
John is preceded in death by his parents; brothers Arthur Lee Brown Jr. and Jesse Willard Brown; sister Joyce Cross and infant twin siblings and infant brother.
John is survived by his children: Alicca Kirk and husband Tommy, John Henry Brown, Jr. and wife Amy and Paul Brown and significant other Katherine; grandchildren: Avrey Brown, Amrey Brown, Selena Clark, Braydyn Grady, Gracelynn Brown, and Katelynn Golman; great-grandson, Gunner Clark and one great-grandson on the way, Baylor Brown; sisters: Jane Pierce and husband Albert, Mary Stoff and significant other Lee and Doris Knight and husband Odell and numerous nieces, nephews, and extended family.
Funeral services will be held at 11 a.m. on Thursday, June 2, 2022, at Brown's Funeral Service Chapel. Pastor Tommy Green will officiate. Interment will follow in Pleasant Hill Cemetery with Michael Stinson, Arty Page, Avery Brown, Raymond Grounds, Mason Grounds, Albert Pierce, Jerry Burk, and Leon Green serving as pallbearers.
The family will receive friends at the Funeral Home on Wednesday evening from 6-8 p.m.
Arrangements are under the direction of Brown's Durant Funeral and Cremation Service.