John Carl Bockmann II has gone to be with the Lord. John was born to George and Lucille Bockmann on Nov. 12, 1946 in Omaha, Neb.
John is survived by his wife of more than 51 years, Modra Bockmann; daughters: Leticia Marie Burkhalter and husband Brian, Laurie Ann Coplen and husband Mark; three granddaughters and one grandson, Kiersten Burkhalter, Jade McKenzie, Emma Burkhalter and Bryson Burkhalter and his great-grandson, Waylon Thomas Brown; as well as 14 nieces and four nephews. He is also survived by his sister, Darlene Bockmann; brothers: James Bockmann and wife Pam, and Robert Bockmann, as well as brother-in-law C.T. Hurd and wife Vickie, sisters-in-law Deborah Arnold and husband Rodney, and Candy Hurd.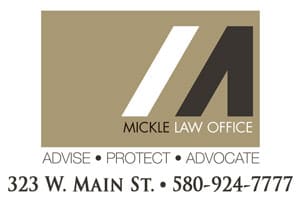 A celebration of life will be held 11 a.m. Saturday, March 16, 2019 at First Christian Church, Disciples of Christ in Durant with Rev. Andrew Shelton officiating.