Jimmy Layne McGee, a beloved member of his family, respected resident of Bokchito, Okla. and friend to many, left this life too soon in Denison, Texas at the age of 56 years 1 month and 19 days. He was born to W.A. and Jennie Lynn (Howard) McGee in Durant, Okla. on Nov. 27, 1962. Jimmy married his best friend, Sherrie Ingram, in their home town Bokchito on May 17, 1985.
Jimmy was employed by the Oklahoma Department of Transportation (ODOT). He was born and raised in Bryan County, he thrived on the country life and was proud to raise his daughter there. Jimmy and his wife Sherrie spent their life together farming and ranching, building a life they cherished. He was a huge fan of rodeos and roping, attending every chance he got. Jimmy had a deep appreciation for being out in the deer woods hunting, and liked antique tractor shows. He was dearly loved and respected by all who knew him.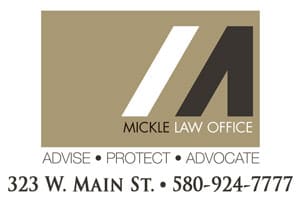 Mr. McGee is survived by his wife, Sherrie of the home; daughter, Whitney Harrison and husband Mark of Bokchito, Okla.; mother-in-law and father-in-law, James (Mickey) and Linda Ingram; and brother, Joe McGee of Boswell, Okla.
Mr. McGee was preceded in death by his parents, W.A. and Jennie McGee; grandsons, Colt Wesley and Remington Layne Harrison: and nephew, J.D. McGee.
A gathering of family and friends will be from 5-6 p.m. on Sunday, Jan. 20 at the Holmes~Coffey~Murray Funeral Home in Durant, Okla. A celebration of his life will be at 10 a.m. Monday, Jan. 21 at the Faith Baptist Church in Bokchito with Jackie Robinson and Ross Phillips officiating.
Burial will follow at the Bokchito Cemtery with Tommy Dellinger, John Dellinger, Curtis Henderson, Terry McGee, Justin McGee as pallbearers. Honorary pallbearers will be Bennie McGill, Jim Esbenshade, Jimmy Dill, Bennie Adams, and Red Castleberry.
Services are under the direction of Holmes~Coffey~Murray Funeral Home in Durant.