Jill Annette Williamson-Balentine, the daughter of Bill Gunter and Jerri Lange was born Apr. 27, 1963 in Madill, Okla. and passed away on Feb. 24, 2019 in Mountain View, Ark., at the age of 55.
Jill attended and was a member of the Big Flat Assembly of God Church. Jill was a Sales Associate at Walmart of Mountain View. She enjoyed talking with friends, gardening, taking care of God's creatures, fishing, and just enjoyed life in general. She was loved by many, and will be greatly missed.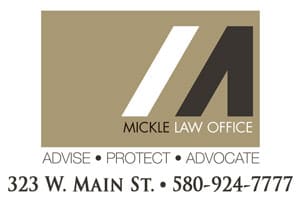 Jill leaves behind her loving husband Matthew Dean Balentine of Fifty-Six, Ark., who she married on Sept. 15, 2018; children: Tabitha Hampton (Wesley) of Fifty-Six, Ark., Clinton Shaffer Jr. (Jackie) of Era, Texas, Jeffery Wilkins (Samantha) of Sanger, Texas, Annaliesa Williamson of Fifty-Six, Ark., Amanda Lowmiller (David) of Fifty-Six, Ark., Teresa Harris (Scott) of Mountain View, Ark., and James Balentine (Erin) of Fox, Ark.; her mom, Jerri Lange (Eric) of Mansfield, Ohio; her dad Bill Gunter of Blanchard, Okla.; three siblings Jeffery Taylor (Amanda) of Strongsville, Ohio, Staci Lead (Randy) of Ashland, Ohio, and Jammey Taylor of Marysville, Ohio; 12 grandchildren Shelby, Kirsten, and Carter Shaffer, Skylenn, Xavier, and WyNonna Hampton, Ryan and Tanner Wilkins, Austin Harris, Gage and Tobias Velasquez, William Balentine; one great-grandchild Jetson Graham; and other relatives and many friends.
She is proceeded in death by her late husband and father to Annaliesa, Sean Williams, and her grandparents Herald and Ruby Stafford.
A Celebration of Life Service will be held Thursday, Feb. 28, 2019 at the Mountain View Funeral Service Chapel beginning at 2 p.m. Visitation will be from 1-2 p.m. Brother Darin Holliman will be officiating the service. A graveside service will be held Saturday, Mar. 2, 2019 at the Lakeview Cemetery in Marietta, Okla. beginning at 2 p.m. with Brother Eric Lange officiating.