Jerry Lynn Pierce, a resident of Durant, Okla., left this life too soon on Feb. 7, 2019 at the age of 59. He was the son of Thomas Jefferson Pierce and Martha (Pruit) Pierce born on Dec. 7, 1959 in Mead, Okla.
Jerry married his cherished Charlotte in Brown, Oklahoma on August 11, 1978, she preceded him in death on August 11, 2017.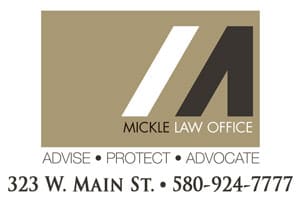 Jerry spent 40 years working with his twin brother as a master carpenter. Jerry enjoyed a cold beer on his back porch with his wife and friends, feeding the deer, being outside hunting and fishing, especially Saturday and Sunday drives to visit friends and family. He loved his family and friends always looking forward to the times they spent together.
Mr. Pierce is survived by his son, Jesse Pierce and his wife Niki of Durant, Okla.; grandsons: Jaxson and Greysyn Pierce; siblings: Terry Pierce of Mead, Okla., Nelda of Dothan, Ala., Pat of Danville, Va., Donna of Tyler, Texas, and Tommie Jean of Pittsburg, Texas. Jerry is also survived by many nieces, nephews, and dear friends.
Mr. Pierce was preceded in death by his parents, wife of 39 years, Charlotte, and sisters, Mary, Ruth, Linda, and Sue.
A gathering of family and friends will be from 6-7 p.m. on Monday, Feb. 11 at the Holmes~Coffey~Murray Chapel in Durant, Okla. A service in honor of this life will be at 10 a.m. Tuesday, Feb. 12 at the Holmes~Coffey~Murray Chapel with Bro. Kerry Groce officiating. His final resting place will be the Mead Cemetery in Mead, Okla.