Jerry Wayne "Bop" Darcey, a resident of Durant, Okla. left this life too soon on Nov. 30, 2019 at the age of 51. He was born in Houma, La. to Jerry Xavier Darcey and Janet Annette (Ware) Darcey on Dec. 23, 1967.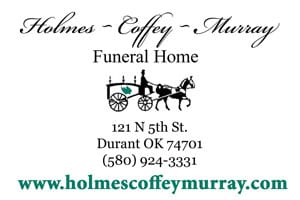 Jerry was a man who loved to be outside fishing and hunting. He cherished his family especially his kids. Jerry loved to give his beloved wife Regina a "hard time." He wanted for nothing, just the happiness of his family and spending time with his pal and pet "Ziggy."
Jerry is survived by  his wife Regina of the home; children: Kameron Stowers of Durant, Okla., Derrick Darcey of Durant, Okla., Kodie Stowers of Mead, Okla., Valarie Verdin of Houma, La., Victoria Bonvillian of Houma, La., and Jeremiah Xavier Darcey, Dylan Wayne Darcey and Dalyn Thomas of the home; grandchildren: Ethan Bonvillian, Skylar Bonvillian, Branson Bonvillian, Zander Bonvillian Gracie Verdin, Makayla Verdin, Isiah Darcey and Michael Dosh; sister, Cynthia Davis; he was also survived by his Godparents, Kirby and Cheryl Falcon; nieces: Charlene Davis, Lena Davis and nephew, Lee Davis.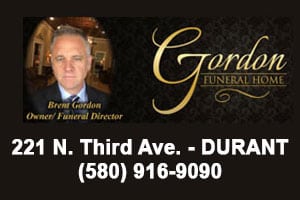 Jerry was preceded in death by his parents, Jerry and Janet Darcey, grandparents, Ailene and Floyd, and niece, Elizabeth.
A memorial in Jerry's honor will be held at a later date.
Services are under the direction of Holmes~Coffey~Murray Funeral Home in Durant, Okla.
www.holmescoffeymurray.com