Jeffery Allen Gibby of Achille, Okla., passed away on June 18, 2022, at only 50 years young. Jeffery was born Monday, November 15, 1971, to Alfard Lee Gibby and Lola Faye Brooks in Durant, Okla.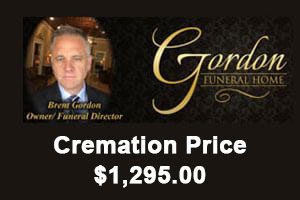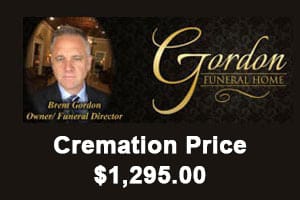 Jeffery worked in the concrete industry for the better part of his life. While he enjoyed hunting and fishing, he enjoyed racing at the dirt track even more. Anyone who knew Jeff, knew he enjoyed anything loud and everything fast. But he especially loved spending his days with his boys.
Jeff made an impact on many lives. He wasn't shy of telling the truth and everyone knew he wouldn't be afraid to give his honest opinion. Jeff hardly knew how to ask for help when needed but was the first thought of many when they needed it. Jeff was seen as a legend in many aspects of life, especially dirt track racing and by his children. Jeff loved his children more than life itself; he was proud, and they knew it. He is loved by many and will be dearly missed by many more.
Left to cherish his memory are his sons: Tyler Gibby, and wife Alexandria of Durant, Okla., Trent Gibby and girlfriend Toree Buck of Achille, Okla. and Trey Gibby of Durant, Okla.; mother, Lola Faye Roach of Denison, Texas; three sisters: Lois Gritzman and husband Alan of Luella, Texas, Brenda Gibby of Colbert, Okla. and Patricia Gibby of Achille, Okla.; three brothers: Melvin Gibby of Denison, Texas, Timmy Gibby, and wife Renee of Roberta, Okla., and Weldon Gibby and wife Norma of Colbert, Okla.; two grandchildren: Jase and Tate Gibby and many aunts, uncles, cousins, and friends.
Preceding Jeffery in death are his father, Alfard Gibby and stepfather, Tommy Roach.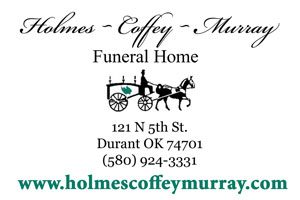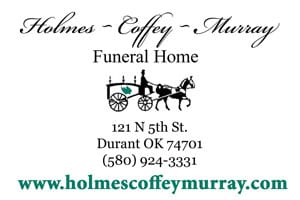 Honorary pallbearers will be Kevin Gibby, Melvin Gibby, Chris Webb, Tommy McKinney, Weldon Gibby, Bryan Dickerson, Dean Stanglin and Gary Stanglin.
A service in his honor was held on June 24, 2022.
Arrangements under the direction of Brown's Funeral Home.