Jamie "Turtle" Weber, of Durant, Okla., passed from this life on Wednesday, March 15, 2019 at the age of 17. He was born on Monday, April 8, 2002 in Galveston, Texas to Paul and Suzy (Samford) Weber.
He was attending Epic Charter Online classes and was a member of the National Honor Society. He had written a novel, loved music and was learning to play the guitar. He was very involved in an online community where he had many good friends. He enjoyed traveling and planned many trips. He enjoyed spending time with his dogs and most of all loved his family dearly.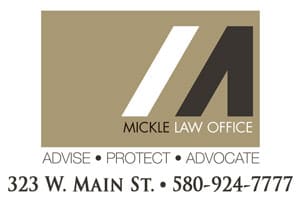 He was preceded in death by his grandfathers Pat Samford and Leslie Weber; Great Grandparents John and Mary Boone and Mary and Willie Samford.
Survivors include his parents Paul and Suzy Weber of Durant, Okla.; brothers: Randall Weber and fiancé Karen Pate of Durant, Okla., Jeffrey Smith of Lake Jackson, Texas, Lucas Argentim of Sao Paulo, Brazil; sister, Brandie Celedon and husband Stephen of Longview, Texas; grandmothers: Martha Samford of Lake Jackson, Texas, Luella Weber of Durant, Okla.; uncles: David Weber and wife Kathy of Mt. Vernon, Ohio, Gary Weber of Durant; nephews: Carter, Kyler; nieces: Zoey, A.J., Kai as well as many numerous other cousins and extended family.
A family hour will be held from 6-7 p.m., Wednesday, March 20, at the Monterey Chapel, 224 S. Ninth Ave. in Durant. A funeral service will be held at 2 p.m. on Thursday, March 21, 2019 at the Monterey Chapel.
Blake Vaughn, Matt Dillard, Brett Robinson, Andrew Shipman, Chay John, Justin John, Lucas Argentim, Randall Weber, Jeffrey Smith will serve as pallbearers.
Arrangements are under the direction of Gordon Funeral Home, 221 N. Third Ave. in Durant
Phone (580) 916-9090
www.gordonfh.com