James Edward Whitmire went to be with his Lord and Savior February 7, 2023. He was 82 years and 11 months old. James was born March 16, 1940, at Kenefic, Okla. to William Ernest Whitmire and Eunice Bessie (Lawson) Whitmire.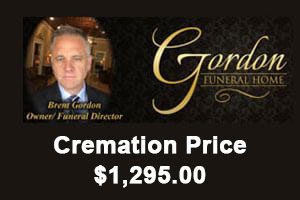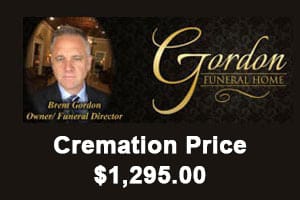 James was always the first to help anyone in need. He would do anything that needed to be done, great or small. He always had a smile to give and provided the laughs that would make a crowd roar. He never met a stranger. If you ever met him, you remembered him. If you don't remember him, you probably never met him. He was a jokester and never missed an opportunity to throw in a good teasing session. He loved people and liked having fun. His witty personality was unmatched.
He started working at Turner Baking Company in Durant during his teenage years. He then moved to Oklahoma City where he was employed by the City of Oklahoma City for a few years. Then he moved his family to Fort Worth, Texas and was employed as a machinist by Harbison Fischer Company located in Crowley, Texas. from 1965 to 1999. He retired after 34 years of service.
In 1961, he married Patsy Reynolds and during that 24 years of marriage were born four children. In 2009, he met the current love of his life, Josie Soto.
James was preceded in death by his parents, Ernest and Eunice Whitmire; three brothers: Joseph, Junior and R.L.; two sisters: Juanita and Mary; two brothers-in-law: Kenneth and Bill and three sisters-in-law Wanda Sue, Arleeta, and Grace.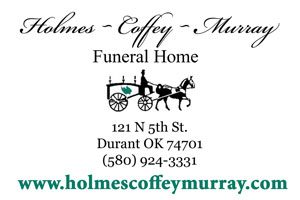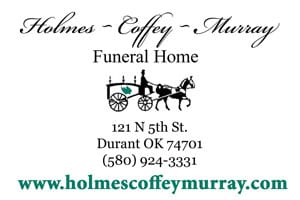 He is survived by four children: James Wayne (Kellie) Whitmire of Cameron, Texas, David Whitmire and Becky Daniels of Maypearl, Texas, William Bryant (Oscar Ortiz) Whitmire of San Antonio, Texas, and Niecie (Russell) Strong of Fort Worth, Texas; nine grandchildren: Justin (Nellie) Whitmire, Krystle Cox, Kindall (Justin)Freeman, Jared Whitmire, Kayla Whitmire, Tanner Whitmire, Russell (Callie) Strong, Ryle (Paige) Strong, Angel Vielma and 10 great-grandchildren: Sawyer, Reba, Brooks, Paxton, Kaden, Kyla, Westin, Peyton, Reed, and Raelynn.
Funeral Services will be held at 2 p.m. on Saturday, February 11, 2023, at the Trinity Life Church. Reverend Jerry Finn will officiate and Reverend Randy Tadlock assisting. The church is located at 15040 Hwy 48 in Kenefic, Okla., north of Durant.
Interment will follow in Center Hill Cemetery with Chance Johnson, Justin Whitmire, David Wayne Whitmire, Randy Simpson, William Whitmire and Brandon Welborn serving as pallbearers. Honorary pallbearers are Jared Whitmire, Chad Whitmire, Brent Welborn and Lynn Whitmire.
Arrangements are under the direction of Brown's Durant Funeral and Cremation Service.