James Delmo Welch was born Friday, December 5, 1975 in Euless, Texas to Tommy Welch and Judy (Harper). He passed from this life into the presence of our Lord Sunday, May 22, 2022 in Stigler, Okla. at the age of 46.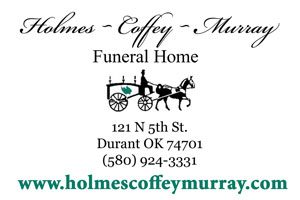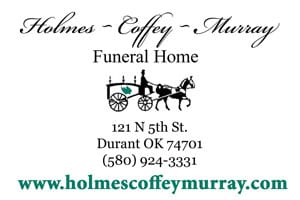 James grew up and graduated from Calera High School in 1994. He loved being in the water and riding around in the truck with his dad, Junior, sightseeing. James enjoyed going for a ride on the motorcycle and in the car. He also loved smelling all kinds of flowers. James attended the Assembly of God Church in Stigler.
James was preceded in death by his father, Tommy Welch; father, Junior Pigg; brother, Russell Anderson; niece, Cali Guthrie; maternal grandparents, Delmo and Juliet Harper.
He is survived by his mother, Judy Harper, of Calera, Okla.; sisters, Julie Brown of Calera, Okla., Melissa Rogers and her husband, Rusty, of Moore, Okla., and Shelly Hughes of Calera, Okla.; special caregivers of 25 years, Barbara Amos, Liz, Terry and Ryan of KI BOIS Group Home No. 10 in Stigler, Okla. and numerous nieces and nephews and aunts and uncles.
Funeral services were held Wednesday, May 25, 2022 in Brown's Funeral Home chapel in Durant with Pastor Lee Armstrong officiating. James was laid to rest at Rose Hill Cemetery in Calera with Dylan Anderson, Brett Guthrie, Tanner Guthrie, Adam Glover, Jody Wilkins, Jessie Wilkins, and Mike Wilkins serving as casket bearers.
Services are under the direction of Brown's Funeral Service in Durant.