James Robert "Jim" White Sr. passed away Monday, Feb. 4, 2019 at his home in Caddo, Okla. at the age of 70. He was born on May 2, 1948 in Sulphur Springs, Texas to Roy T. White and Melba Inez (Sellers) White.
Jim spent his childhood in Whitesboro, Texas. He graduated from Whitesboro High School then furthered his education at Grayson County Community College, Stephen F. Austin College, and Southeastern Oklahoma State University. He married the love of his life, Shirley Crook on May 24, 1969 in Pottsboro, Texas. They spent 46 wonderful years together, until her passing on July 11, 2015.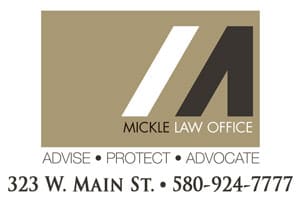 Jim earned a bachelor's degree in Criminal Justice and graduated Summa Cum Laude. He was an intelligent man who had his hands in everything. Jim was employed in Texas all of his life and worked as a peace officer, environmental protection officer, fire marshal, and volunteer firefighter. He was a proud member of many organizations that include; Boy Scouts of America, Lambda Alpha Epsilon Fraternity for The American Criminal Justice Association, Texas Volunteer Firefighter Association, Texas Fire Marshal Association, Texas Police Officer Association, and Brown's Funeral Service's Healing Hearts Support Group.
Jim was very personable and never met a stranger. He could sit and tell stories for hours, if you let him. He was of the Methodist faith and enjoyed woodworking, watching western movies, flowers, trees, kids, and his family.
Preceding him in death are his parents, Roy and Melba White; wife, Shirley White; brother, Charles LeRoy White and his beloved dog, Abigail.
Survivors include his daughter, Shirlynne White and husband, Tim; son, James Robert White Jr. and wife Vickie; grandsons, Steven and Thomas White; siblings, Joan and husband, John Carr, Lawrence Newton White and wife, Shannon, John Alton White and wife Lanae, Alelah Beth Cox and husband Roger along with many other family members and dear friends.
Graveside services to honor Jim's life will be held at 1 p.m. Saturday, Feb. 9, 2019 at Georgetown Cemetery in Pottsboro, Texas. Pallbearers will be the Grayson County Sheriff Department Honor Guard. The family will accept friends Friday evening from 6-8 p.m. at the funeral home.
Services are under the direction of Brown's Durant Funeral and Cremation Service.