James Ramsey Harrow, 73 of Colbert, Okla., passed away with his family near, on Monday, March 6, 2023 at his residence. James was born on January 16, 1950 in Mesa, Ariz., to Jack Ramsey Harrow and Katharine Dai (Kissan) Harrow.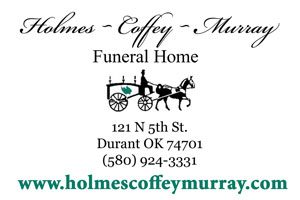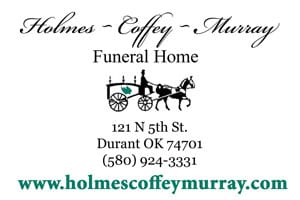 James was a high school graduate and also attended college. He married Virginia. He formerly worked as a automotive mechanic. He retired from the United States Coast Guard. He will be missed by his loved one and friends.
Left to cherish his memory are his loving wife, Virginia Harrow of Colbert, Okla.; his five children: James Ramsey Harrow II of California, Amber Carpenter of Colbert, Okla., David Satterfield of Dallas, Texas, Jason Satterfield and Rachel of Howe, Texas and Tracey King; sisters, Jacie Epperson and Don of Downieville, Calif., Katherine Gabel of Mead, Okla.; five grandchildren: Bryce Carpenter, Jacorey Pryor, Jaycee Gabel, Sebastian Satterfield and Jordan Satterfield; his close neighbors, Kevin and Sherrie Moore of Colbert, Okla.; his fur babies, Boomer, who was his service dog, Buddy and Earl, and other extended family and friends.
He was preceded in death by his parents, Jack and Katharine Harrow.
A memorial service will be held at 9:30 a.m. on Saturday, March 18, 2023, at Red River Cowboy Church, located on Hwy 691 in Denison, Texas.
Arrangements under the direction of American Funeral Home.