DURANT, OK. – J127 Ministry has been awarded a $100,000.00 matching grant by the Clark Associates Inc. The support will allow the organization to fund part of the construction of the transition home to house and develop up to thirteen young ladies that are transitioning out of the foster care system.
We will provide a loving environment, focus on the individuals' needs and help reinforce them in critical life skills, emotional support, spiritual growth, and education needs.
"The Clark Associates Inc. matching grant will help us reach our goal of raising $250,000.00 to build our first transitional home in Durant for those who find themselves in unpredictable living situation after aging out of foster care," said J127 Executive Director Adrean Stinnett. "This matching grant helps us achieve our mission of changing generations to come for the youth who age out in our local neighborhoods and communities."
Several neighboring companies, organizations, and individuals are helping J127 meet its obligation of matching the Clark Associates grant with local dollars.
Those who are supporting the grant project are: Community Christian Church, Victory Life Church, Abundant Life Texoma, Southern Drawl Boutique, Good Ol' Boys Moving, Kyle Tucker Plumbing, Mission Builders, 310 Construction, DanWell Construction Co., plus our Legacy Members.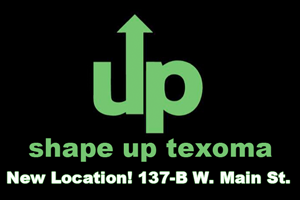 "We have been blessed to be able to partner with J127 Ministry in their vision of providing hope and direction for those aging out of the foster care system, and we are extremely grateful for the local community's contributions seeking to match the grant from the Clark Associates Charitable Foundation," said Webstaurantstore Operations Manager Joel King, "We are excited to see J127 Ministry take large strides toward reaching their goal of raising $250,000.00 to build a transitional home in Durant, and we look for ways that we can continue to support their mission in the future."