J. Miller Law Firm is Tulsa's Top Estate Planning Lawyer
When you need a lawyer to help you with your estate planning, you need the best. At J. Miller Law Firm, we provide comprehensive estate planning services. Our expert attorney, Jamie Miller, is knowledgeable and experienced in all aspects of estate planning law, so you can trust that your assets will be secured and distributed according to your wishes.
We understand the emotional and financial implications of estate planning, so our clients can rest assured knowing that we will take the utmost care and consideration when handling their affairs.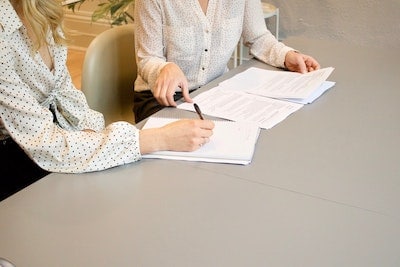 Our team is committed to providing personalized service and a tailored plan for every client, ensuring an estate plan that reflects their wishes and priorities.
Areas of Focus
Jamie Miller is an expert Tulsa estate planning lawyer who is dedicated to building attorney-client relationships built on trust, integrity, and partnership. She and her team offer a variety of legal services:
Estate Planning
Avoiding Probate
Wills
Power of Attorney
Advanced Directives
Business Succession Planning
Probate and After-Death Transfers
Probate and Summary Administration
Small Estate Administration
Trust Administration
Transfer on Death Documents
Mediation and Alternative Dispute Resolution
Contractor for Mediation and Dispute Resolution, LLC
Mediator for the Equal Employment Opportunity Commission – Oklahoma
Arbitrator for the Better Business Bureau – Northeast Oklahoma
General Law
Homeowners Association
Debt Settlement
General Civil and Small Claims
Business Law
Contract Drafting, Review, and Negotiation
Demand Letters
Employee Issues (Severance Agreement Consultation and Drafting; Employee vs. Contractor Classifications and Agreements; Policies and Procedures; EEOC Mediation)
Partnership Buy-Out Agreements
Buy-Sell Agreements
Legal Advice and Research
Business Purchases and Sales
Business Start-Up and Ongoing Corporate Governance
Registered Agent Services
Learn More About J. Miller Law Firm
J. Miller Law Firm
7136 S. Yale Avenue
Suite 215
Tulsa, OK 74136
(918) 938-1322
assistant@jmillerlawfirmpllc.com