Spencer Barnett and Impact Realty have been around for awhile, but the building on Ninth Avenue is relatively new. In fact, it has been just about a year for Impact Realty to be in its most recent home.
Barnett said he loves where he is right now.
"We just wanted to have a local presence," Barnett said. "We're right here at the intersection (of Ninth and Louisiana) and you can a Wright's hamburger or eat at Villegas right here on Ninth.
"We've been in business for coming up on five years and this building is special. If you haven't seen and you want to come by and look, if we're here, you're more than welcome to come in and look."
Impact Realty is located at 401 S. Ninth Ave. in Durant and Barnett said his business has a unique approach locally.
"We are a real estate brokerage. What we do that is a little bit different than just selling homes is that we have in-house builders. If you want to have a new house, we have a builder that you can consult with, whether you have your own land or if you want to find a lot.
"We do some commercial construction as well. We'd love to help businesses renovate the inside, if they need that done, or even a new structure. We have a couple of those that we're working on right now. And that's really what separates us. We're not just selling homes and land, we build things, as well."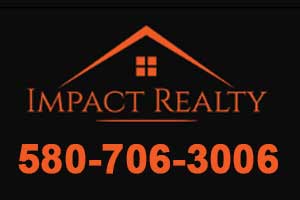 Barnett also spoke highly about Bryan County and the community, saying that we live in a great area.
"This is "Small Town America," Barnett said. "If you have an agent, they're probably ethically good. They're going to go to church with you. We live in a really good area. For what we do, we work with great people.
"It's really exciting to be here, to have my kids here, to live here. We believe in Bryan County. I know our city is going through some changes, we're just excited about everything."
Impact Realty was the 2021 Office of the Year, an award given by the Texoma Board of Realtors. Barnett said he appreciates the work of his associates and agents who have helped his business achieve that honor are more. This list includes: Larissa Armor, Rhonda Barnett, Vincent Barnett, Jestene Coats, Crystal Cook, Walker Davidson, Karla Davison, Leah Henderson, Ashly Hilburn, Shanda LaRock, Brittney Lovelace and Garrett Roberts.
And Barnett shared about some of the things he and his business is doing beyond just Durant.
"We have a development out there on Lakeside, which is on Streetman Road. It's the only development that I've ever seen that you can actually build and develop from the Lake Texoma side. So we're excited to be a part of that. We've got 30 lots out there. You can ride your golf cart to the boat ramp."
Barnett is giving of himself to the community in many ways. He is even serving as an assistant coach for the Southeastern Savage Storm softball team.
"The lake is really growing and obviously, you have everything here in Durant. We're just excited that our community continues to invest in us and as real estate people, we are trying to build and make everything better.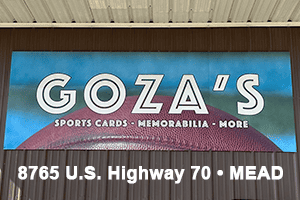 "It's a great time to be in Bryan County and around Lake Texoma. We're excited to be here."
Impact Realty can be found online at AllOverTexoma.com.