By Joey McWilliams
BRYAN COUNTY – Not long ago, Claudia Chamber-Beach was unable to work, dealing with a number of symptoms and issues in her body.
She looked for a way to earn some extra money and it has turned into a thriving business in Bryan County.
Country Girl Jam by Kayterra Farms has a wide array of flavors and jams and jellies and the business has expanded and is continuing to expand its product line.
Chambers-Beach, co-founder of Kayterra Farms LLC, has farms in Caney and Hugo and offices at the commercial kitchen incubator at REI in Durant.
Choosing Durant was an obvious fit for her in the sense of location, location, location.
"The bulk of our customers are in the Bryan County and Oklahoma City areas," Chambers-Beach said. "But this is home. I moved to the Durant area in 1991, went to school at Southeastern and have been pretty close ever since."
The business is licensed as a bottler/food manufacturer in the state of Oklahoma and located at 2912 Enterprise Blvd.
"We are a gourmet food manufacturer," Chambers-Beach said. "When we first started, our primary offering was gourmet jams and a couple of jellies. But we have had so many customer requests to add to our product offerings that we have recently started pickle products.
"We do four different flavors of pickles and three different presentations – by that I mean cuts of the cucumbers themselves. We've been asked repeatedly to make a salsa, so we're going to start with this production run. We're going to make a mild and a hot."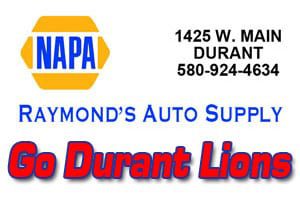 We've tried to generate interest on our Facebook page and we've had several customers submit recipes. So I think I'm going to do a base recipe and whenever I'm ready to start shaking things up, because my girls will tell you that I'm always changing something trying to make it a little more interesting or to respond to the customer requests."
She said there are pros and cons about being a start-up business.
"Being a start-up is double-edged sword: You can be incredibly nimble, you can be very responsive, your turnaround times are very short, but we didn't start out with a huge cash investment, so we're having to bootstrap our way through. And I'm very proud to say we've gotten to this point with minimal outside investment."
Country Girl Jam offers 18 flavors of jellies and jams and some seasonal flavors. And customers can stop by the office, but may see the business elsewhere, too. Recently the products were on display at booths at the Magnolia Festival and the Sand Bass Festival in Madill.
"Someone from our company is at the Durant Magnolia Market on Saturdays from 8 a.m. – noon and I'm usually in the Oklahoma City area at one of the farmers' markets up there on Saturdays. And we're always available through our Facebook page."
Chambers-Beach said she enjoys the business and credits Diane Gorges, Trista Breeden and daughter Kaitlyn, as being people without whom it simply wouldn't exist.
But it came into being, not because she just wanted to start something new. Chambers-Beach said chemicals, additives and preservatives in food are having a negative impact on people.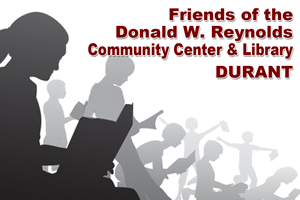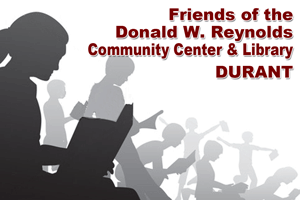 "Several years ago, I became very, very ill and we had to do some deductive sleuthing. I became unable to work and I didn't work for 22 months and we discovered that I am highly sensitive to propylene glycol, which is very common food additive.
"It is all kinds of food. It's FDA-approved, it's a lubricant, it's a moisturizer, it's in all kinds of things. It made me become hypoxic, to the point where I was using a CPAP machine, I developed narcolepsy, I couldn't speak clearly."
She said it during that time her family nearly lost everything.
"It was one of those things that I knew couldn't work full time. So what can I do to earn some extra money? What did God give me as gifts?
"I've always been a farm girl, I grew up on a farm. I had been growing my own food and preserving my own food under my parents' supervision since I was about 7. So this was something that I could do quickly and could do under my own terms.
"It was a hobby that became a necessity and has turned into a passion."
That passion has grown into an enterprise and is providing an enjoyable local product for Bryan County residents and beyond.