Release
DURANT – Heritage Quilters of Durant is pleased to announce the winners of our recent Quilt Celebration 2022. The quilt show was held at the Donald W. Reynolds Community Center and Library in Durant.  Ninety quilts were exhibited and ranged from 8-foot by 8-foot to king-sized and were submitted by quilters all over the Texoma Region.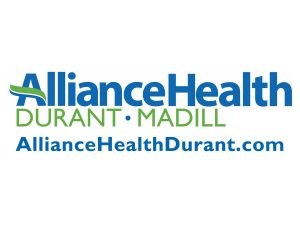 For the first time, Heritage invited younger quilters to exhibit their quilts in the K-12 category. At only 9 years old, Evan Bernier of Denison placed first. All the kids were under the age of 12, and all entered their very first quilt much to the delight of all our viewers.
Shirley Elliott of Durant placed first in the Mini/Wall Hanging categories, while the late Paula Platter placed first with a quilt owned by her daughter Candy Horsley, in Machine Applique. Another applique technique, called Needle Turned Applique, the winner was Helen Nehrbass, of Sherman. Helen also won the Viewers Choice Award. A relatively new quilter, Joanie Weisenbach, took first in the Foundation Pieced category. Suni Hart of Durant, placed first in the Potpourri, a category that featured different techniques within one quilt.  Mayor Oden Grube selected a quilt by Carolyn Propst called "Chin Up Buttercup" for the Mayor's Choice Award.
The show was beautiful and was held in a beautiful venue. If you missed it this year, be sure to look for Heritage Quilters of Durant at Quilt Celebration 2024.