Heath Alan Thomas, a beloved son, brother, and grandson, left this life too soon in Denison, Texas on Dec. 2, 2019 at the young age of 25. He was born to Alan Ladd Thomas and Rita Eileen (Marshall) Thomas on Jan. 20, 1994.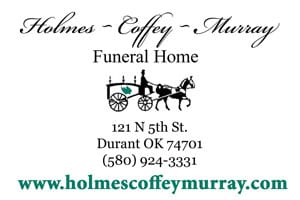 Heath enjoyed his quiet time with a fishing pole in his hand. He liked to ride his motorcycle and working on his mustang. Heath was a member of the Victory Life Church.
Heath is survived by his parents, Alan and Rita Thomas of Durant, Okla.; sisters, Kyra Peterson and husband, Kalvin and niece, Elliot of Broken Arrow, Okla., Codi Estes and husband, James and nephew, Aiden, of Tulsa, Okla., Brandi Henkle of Quapaw, Okla., and Bobbi Ann Rose of Colby, Kan.; grandparents, Roger and Charlene Marshall of Beaver, Okla., and Terry and Shirley Thomas, and great-grandmother, Audrey Hoover of Durant, Okla.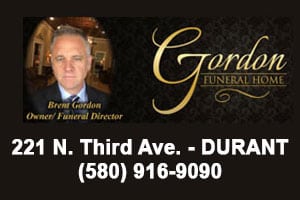 Family hour will be from 1-2 p.m. on Thursday Dec. 5 at the Holmes~Coffey~Murray Chapel in Durant, Oklahoma. A service in his honor will begin at 2 p.m. in the chapel with Pastor Lee Armstrong officiating.
A celebration of his life will be from 11 a.m.-1 p.m. Saturday, Dec. 7 at the Catholic Church, 701 Avenue C, Beaver, Okla. He will be laid to rest at 2 p.m. Saturday at the Capital View Cemetery in Elmwood, Okla.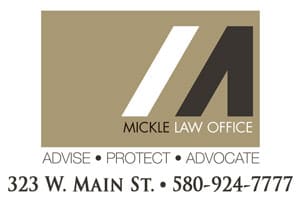 Services are under the direction of Holmes~Coffey~Murray Funeral Home in Durant, Okla.
www.holmescoffeymurray.com