By Joey McWilliams
SHAWNEE – On Wednesday, St. Gregory's University announced it would be shutting down at the completion of the fall semester.
As word spread quickly on the internet that an Oklahoma institution of higher learning that had been around since 1875 was closing its doors, thoughts turned toward the students, staff and faculty whose lives had just been turned upside down.
From an academic standpoint, the classes already in progress will be completed.
However, the athletic department ceased operations immediately.
For Durant alum, Sydney Hampton, this meant the direction of collegiate softball career took an instant and sharp turn.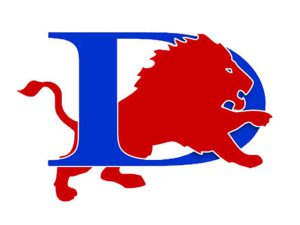 An all-stater who helped the Lady Lions to a state runner-up finish in 2016 5A fast-pitch, Hampton had gone through recruiting process and chosen St. Gregory's as her college destination. The Cavaliers were a program on the rise, at one point last year the No. 2 team in the country in NAIA.
Hampton is a biomedical science major who found out about the decision of the board of directors at SGU in the same way most of her peers did – very abruptly.
"Wednesday is my busy day," Hampton said. "I had a biology lab from 2:30-4:30. We were looking at specimens on the microscope and someone, I'm not really sure who, I think he worked at the school and he's high up maybe, came into the classroom and told us we all needed to make our way to the gym as soon as possible and we were all really confused.
"I guess it was around 3:45 when Meagan, the director of religious affairs, came in to the gym and she had a piece of paper and she read off the note. She read it straight from the letter and the entire crowd was just dead silent for a couple of seconds because we were all just taken aback at how shocking it was. This university has been around for close to 140 years and because they applied for a grant and didn't get it and so now it's shutting down. Like that is just absolutely crazy."
The letter read to the students from the president of SGU, Michael Scaperlanda, can be read HERE.
"None of us ever would have thought this could happen," Hampton said. "I remember sitting around with all my teammates on the softball team and the baseball team and basketball teams were in there and we were all shocked and a lot of people were crying. We were really upset because most of the school's teams were supposed to be really good this year because they recruited well and they have a lot of athletic people on the teams."
This puts an incredible challenge on the athletes who play in the winter and spring sports, whose seasons were just beginning or were yet to start in this athletic year. As students, they must continue their classes to finish the semester. But as athletes, they must find a place to try to continue their athletic goals and dreams.
Hampton pointed out the athletes were in a bad situation also because now is not recruiting time for some of these sports, like hers.
"Not a lot of schools have money right now to just give out to people to go play. Especially for the spring sports. For soccer and volleyball, it's not as bad because their sports are already over. But for softball, baseball, basketball, we're just completely on our own, basically
"We have our coach, Dani Dobbs (SGU head softball coach), who is just doing everything she can to help us find new schools to go to. She's doing an amazing job. A bunch of us have already found places to go or we have an idea where we're going to be able to go. I'm really thankful for that.
"I'm thankful that, even though she has just lost her job too, that she was able to put time toward helping the athletes that were completely on their own. And most of the coaches are doing that, also."
Hampton said she has had several offers, though. She is traveling to Lubbock, Texas, today to visit the campus of Lubbock Christian University, an NCAA Division II school. The Lady Chaps had 40 wins in 2017, won the Heartland Conference postseason tournament and made an appearance in the NCAA Tournament.
She will also be flying out on Thursday to visit Nebraska-Omaha. The NCAA Division I Mavericks are coached by former St. Gregory's coach, D.J. Sanchez.
Hampton also said she's getting some help from her professors, who are dealing with things on their own.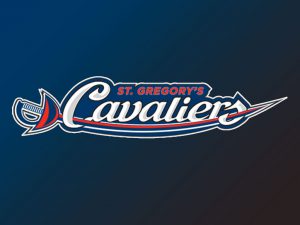 "I'm really not sure if they're getting paid through the end of the semester," Hampton said. "But they're sticking around; nobody has just gotten up and left. Some of the professors have been very generous and are giving us, they're not counting it against us to go visit other schools and to go see other places to try and find another one. But some professors are still very much enforcing that we are in class and all of our assignments are exactly the same and we're still taking finals. It's like half-and-half, but it could be worse."
For Hampton and her family, the recruiting process that should have been over during her senior year in high school has started back up again with all its travel, meetings and decisions. However, she has placed her trust above and said she is looking for good news.
"We all have to trust in God and know that He's going to do what He's going to do."