Glenda "Mema" Spearman of Durant, Okla., was born in Pawnee, Okla., on March 11, 1940 to Homer Dale and Elizabeth Lucile (Tansey) Osborn and passed from this life on Saturday, July 29, 2023 at the age of 83.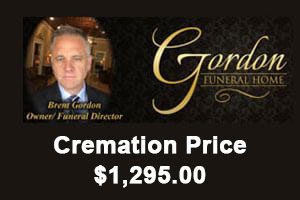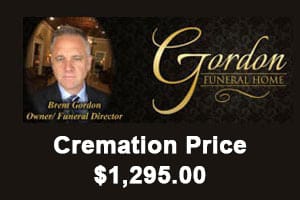 On May 24, 1957 she married Tony Allen Spearman in Pawnee, Okla. Glenda was a dedicated wife and mother, and fiercely loved her family. She treasured her children, grandchildren, and great-grandchildren and embraced every moment with them. Glenda especially loved her role as "Mema." Throughout the years, her house was always open to many children whom she treated as her own. She nurtured and encouraged them and was the best listener. She touched so many children's lives who only knew her as "Mema."
Glenda had given her life to the Lord as a young girl and was a member of Calvary Baptist Church of Durant. She was a part of the Bereavement Committee and helped provide countless lunches to bereaved families. She loved to read, solve crossword puzzles, listen to gospel music, and the Calvary Baptist Youth Choir.
She was preceded in death by her parents, Homer Dale and Elizabeth Lucile (Tansey) Osborn; sister-in-law, Virginia Osborn.
Survivors include her husband, Tony Allen Spearman; son, Terry Spearman and wife Judy of Pottsboro, Texas; daughter, Cindy Golden and husband Ted of Coleman, Okla.; grandchildren: Kristen Mullens and husband Billy of Durant, Okla., Amber Dosh of Durant, Okla., Brandon Peevyhouse and husband Alex of Durant, Okla., Jessica Spearman of Dallas, Texas, Matt Spearman of Fort Worth, Texas, Nicholas Golden of Coleman, Okla.; great grandchildren: Bailey, Lily, Addy, Emma, Aurora, Christian; brother, Dale Osborn and wife Glenna of Pawnee, Okla., as well as other nieces, nephews, other extended family and friends.
A family visitation will be held from 7-8 p.m. on Friday, August 4, 2023 at Gordon Funeral Home in Durant, Okla..
A memorial service will be held at 1 p.m. on Saturday, August 5, 2023 at Calvary Baptist Church, 715 W. Louisiana St. in Durant, Okla., with Bro. Skip Robinson officiating.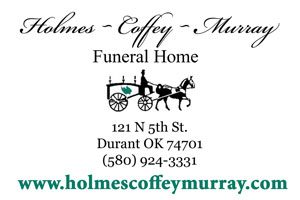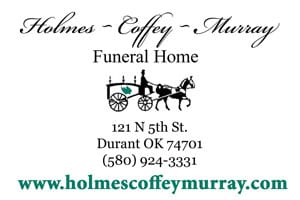 Funeral arrangements are under the direction of Gordon Funeral Home, 221 N. Third Ave. in Durant.
Phone: (580) 916-9090
www.gordonfh.com