Geraldine Pate, of Calera, entered into the arms of her Lord on Sept. 11, 2021. She was born to Charlie and Lula Pope on March 1, 1931.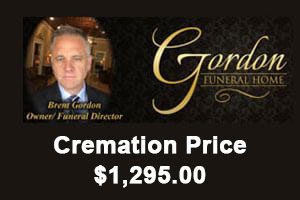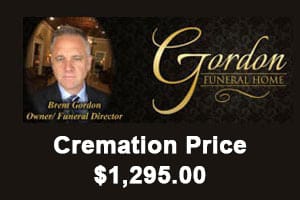 She attended Cobb public schools. She married Lewie Pate on Dec. 20, 1957 and attended Calvary Baptist Church in Durant. Geraldine retired from her banking career in 1988, but her passion was caring for her home and family. She enjoyed sewing and playing gospel music for nursing home residents.
She is preceded in death by her parents, Charlie C. Pope and Lula (Damron) Pope; her husband, Lewie Pate; step-mother, Ola Pope; sister, Lucille Williams and son-in-law Harold Nelson.
Here to cherish her memories are her daughter, Linda Nelson; her granddaughter, Leslie Nelson; grandson, Cody Nelson and wife Shauna; her great grandchildren: Makayla Thomas, Lauren Horner, Shelby Nelson, Eli Nelson and Lani Horner all of Calera.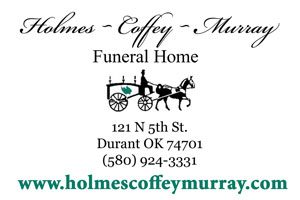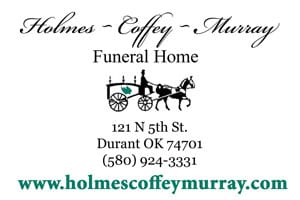 Graveside services are Tuesday, Sept. 14, 2021, at 10 a.m. at Rose Hill in Calera, Okla.
Services are under the direction of Brown's Funeral Service of Durant.