Gene Russell Wren, 87, of Durant, Okla. passed away on Saturday, Jan. 26, 2019 at Texoma Medical Center in Denison, Texas. He was born on May 1, 1931 in Scott County, Kansas to Clyde Russell Wren and Sarah Ethel (Schoonover) Wren.
Growing up he attended schools in Scott City, Kan. and Canon City, Colo. He married Patsy S. Hogan on March 27, 1978 in Scott City, Kan. They came to Bryan County from Scott City, Kan. in November 2000.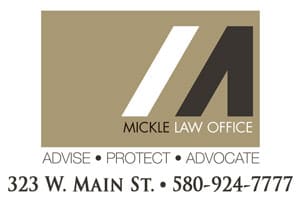 Gene was a member of the Calvary Baptist Church. He loved working God's land, so his life occupation as a farmer and a custom harvester suited him. He was gentle, soft spoken, kind hearted and always offered positive and encouraging words to everyone. Gene put family first and was a loving husband, father and grandpa (also known as "Papa Gene"). The grandkids all loved to sit on his soft lap to nap, cuddle or have him tickle their back.
The nurses who cared for him were recipients of his teasing and he soon became one of their favorites. Gene enjoyed his gatherings at McDonald's for coffee with the guys. His love for animals led him to make sure the birds and squirrels were fed, along with any other hungry critter that wandered by. He was richly loved and surrounded by family the last days of his life.
He is preceded in death by his father and mother; five brothers: George Wren, Leo Wren, Bob Wren, Ivan Wren, Keith Wren; four sisters: Edith Wells, Joyce Hathaway, Eleanor Buehler, Jesse Doyle; a son-in-law, Gordon Wiechman; and two grandchildren, L.D. Sweeney and Josh Williams.
Gene is survived by his wife Patsy S. Wren of the home; four children: Jynette and husband Phil Gibbs, Susan Wiechman, Kendra and husband Brett Kendrick and Denise and husband Melvin Murphy all of Scott City, Kan.; four stepchildren: Donna Williams and significant other Billy McFatridge of Bokchito, Okla., Debra Hoon and significant other David Sullivan of San Jose, Calif., Don and wife Marla Sweeney of Broken Arrow, Okla., and Bob and wife Denise Armor of Cosby, Mo. He is also survived by 18 grandchildren; 25 great-grandchildren; three siblings: Don and wife Judy Wren of Rocky Ford, Colo., Jerry Wren of Colorado Springs, Colo., and Rita and husband Junior Weis of Ordway, Colo., and dozens of nieces and nephews.
Memorial service will be held at 2 p.m., Jan. 30, 2019 at Calvary Baptist Church with Bro. Darrel Bunch officiating. In lieu of flowers, memorial gifts may be given to Calvary Baptist Church, 715 W. Louisiana St., Durant, OK 74701. Condolences may be sent to the family at www.brownsfuneralservice.com.
Arrangements are under the direction of Brown's Durant Funeral and Cremation Service.