Gene Parker of Bokchito, Okla. passed from this life on Wednesday, Jan. 23, 2019 at the age of 86. He was born on Thursday, June 30, 1932 in Elmwood, Okla. to James William and Mabel Bessie (Kendrick) Parker. He came to Bokchito in 1975 from Beaver County, Okla.
He married Lavora Louise (Thomas) on Monday, Jan. 29, 1951 in Stinnett, Texas.
Gene's passion and hobby was working on anything and everything with his hands. Home improvement and restoration was what he loved to do but his family was his greatest joy.
He was preceded in death by his parents and four brothers Harold Parker, Richard Parker, Bernard Parker, and Walter "Chub" Parker.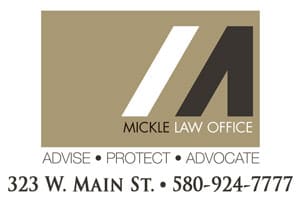 He is survived by his wife Lavora of the home; sons, J.L. Parker of Bokchito, Okla., Wendell Parker and wife Leslie of Bokchito, Okla.; daughters, Krista Frank and husband L.P. of Bokchito, Okla., Debbie Quinn of Alabaster, Ala.; sisters, Lenora Gile of Derby Kan., Doris Thomas and husband Keith of Beaver, Okla., Maxine Hibbs of Durant, Okla., Shirley Shuck and husband Gordon of Sangudo, Alberta, Canada; nine grandchildren; 24 great-grandchildren, three great-great-grandchildren as well as numerous nieces and nephews, special friend Jonna Neal, extended family and a host of friends. Also, a special thanks to Denise and the staff at Guardian Hospice who was there for us during the past months.
The family will receive friends from 6-7 p.m. on Friday, Jan. 25 at the Parker home. A memorial service will be held at 3:00 pm on Saturday, Jan. 26, 2019 at the Big Creek Chapel in Bokchito, Okla.
Bro. Phillip Rowland will be officiating.
Arrangements are under the direction of Gordon Funeral Home, 221 N. Third Ave. in Durant
Phone: 580-916-9090
www.gordonfh.com.