Gaylene Fuller, 87, of Durant, Okla. passed away in Durant on June 27, 2020. Gaylene was born on Jan. 25, 1933 in Liberal, Kan. to Clifford and Lydia Graham. She married Muriel G. Fuller on June 4, 1988 in Liberal. He preceded her in death on June 29, 2016.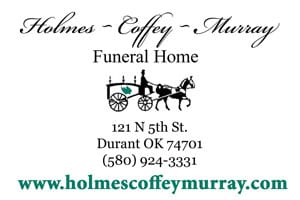 Gaylene graduated from Liberal High School in 1951. In addition to being a homemaker, she served professionally as a home interiors stylist, beauty consultant, Welcome Wagon account executive and bank teller. She was an accomplished artist and pianist and enjoyed photography, journaling, and gospel music. Gaylene saw beauty in all of nature and adored her little dogs which included Muffin and Sassie Rose.
Gaylene is survived by her daughters, Nola Cole of Wichita, Kan. and Vickie Beyerly of Wichita, Kan. and step-children, Beverly Buchman of Liberal, Kan., David Fuller (Deena) of Liberal, Kan. and Paul Fuller of Stillwater, Okla. Also surviving are her brother, Billy Graham (Barbara) of Greenville, S.C.; sister, Karen Graham of Liberal, Kan.; sister-in-law, Connie Graham of Liberal, Kan.; an abundance of grandchildren and great-grandchildren, and a host of nieces and nephews.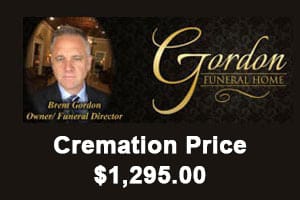 She was preceded in death by her parents; husband, Muriel G Fuller; brother, Leon Graham; husband, Johnny Merrell; grandson, Joseph Plummer; step-granddaughter, Kari Anne Buchman and step-great-granddaughter, Summer Pipkin.
A graveside service in honor of her life will be at 10 a.m. Tuesday at the Wade Cemetery in Wade, Okla.
Arrangements are being made by Holmes-Coffee-Murray Funeral Home in Durant. www.holmescoffeymurray.com