Frankie Lee Jones was born on Sunday, January 31, 1943, in Durant, Okla., to Jesse Franklin Jones and Beulah Lee (Hardy) Jones. Frankie passed from this life on Wednesday, January 25, 2023, in Durant at the age of 79.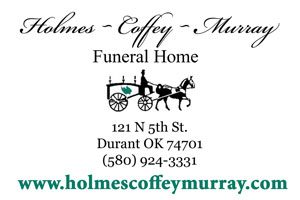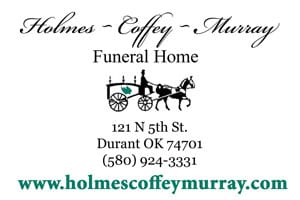 Frankie was raised in Coleman, Okla., and attended Coleman Public Schools. Frankie graduated from Coleman High in 1960. Frankie was active in sports and other extracurricular activities throughout school. She was a member of Coleman Baptist Church. Frankie was a bit of a tomboy in her early years. She loved helping her dad feed the cattle and taking care of the farm. She would rather have worn her overalls over a dress any day.
Upon graduating high school, Frankie attended Southeastern Oklahoma State University in Durant, pursuing a degree in Elementary Education. During her college tenure, Frankie married and started a family, giving birth to a daughter, Tammy Lee, in April 1963. After her daughter was born, she took a break from her studies, and briefly lived and worked in Dallas, Texas. When her husband deployed to Vietnam in 1966, she returned to Coleman with her daughter and continued her education, graduating with a bachelor's in education in 1967.
After receiving her degree, Frankie spent the next several years teaching elementary education across Oklahoma. She taught in Allen, Pleasant Grove, and Silo. Frankie was very musical and was extremely talented on the piano. During her teaching career, she planned and produced many school musicals. She had an uncanny ability for making every child feel special, and she was very devoted to every student.
Frankie divorced in 1978. While she continued to teach, she took a part-time job as a hostess inside the Holiday Inn in Durant. There, she met many special friends and colleagues. In 1981, she retired from teaching to pursue her dream of being a nurse, and she enrolled in nursing school at Murray State College in Tishomingo. She excelled academically and was a natural leader among her fellow nursing classmates and was honored at her graduation with the prestigious Thelma Bidler award. After completing nursing school, Frankie started working at Mercy Hospital in Ardmore, Okla., then transferred to Texoma Medical Center in Denison, Texas. At Texoma Medical Center, Frankie was the charge nurse on the post-surgical unit. She was trusted and highly respected by her fellow nurses and doctors.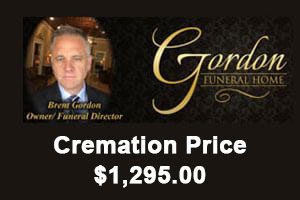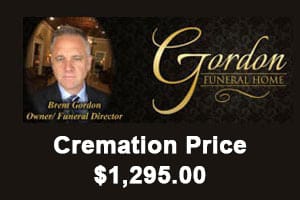 In May 1991, Frankie retired from nursing. At that time, she combined her teaching degree and her nursing degree, and became the instructor for the LPN program at Kiamichi Technology Center in Durant. During her tenure at Kiamichi, Frankie spent countless hours preparing her students to be the best of the best. Her work ethic was unparalleled, and she poured all of herself into the practice of building nurses. The skills and experience she passed on to her students were second to none, and she was always so proud of what was accomplished each year. She bragged every year that her class had the highest passing percentage for the Oklahoma State Board of Nursing exam in the state. Frankie remained at Kiamichi until her retirement in 2006.
On April 25, 1991, Frankie married the love of her life, Jackie (Jack) Milton Jones, in Tishomingo, Okla. Frankie and Jack enjoyed 30 wonderful years together. They loved to travel in their RV, with her favorite destination being Estes Park, Colo. Jack and Frankie made their home in Coleman and were members of the Coleman Church of Christ. Frankie enjoyed gardening, swimming in the pool and spending time with her dogs. She also enjoyed sitting on the back porch in her swing and watching the hummingbirds. Frankie loved watching her OU Sooners play football, and she had a deep love/hate relationship with the Dallas Cowboys.
She was extremely proud of her family. Her grandchildren called her "Tutu", and she was so proud of them. She never missed an opportunity to watch her granddaughters' dance performances, school plays and sporting events. Frankie loved to bake and truly enjoyed having her family around, especially during the holidays. She planned and prepared the most wonderful Christmas dinners every year, and always made sure everyone was taken care of. She was a generous and selfless wife, daughter, mother, grandmother, and great-grandmother in every way possible.
Frankie was preceded in death by her parents; her loving husband, Jack M. Jones; great-granddaughters Amrie Clark and Anlee Clark; great-grandson, Holdyn Hill; step-granddaughter, Rylan Wickersham; brothers, Jessie Franklin Jones, Jr. and Jack Garland Jones, and sister, Lucille Mills.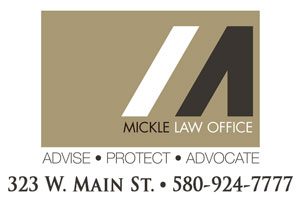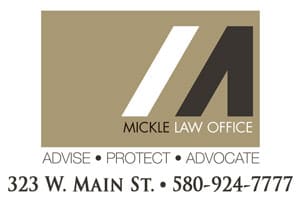 She is survived by her daughter, Tammy Price of Sherman, Texas; granddaughter, Julie Hill and her husband, Henry Hill of Sherman, Texas: granddaughter, Jarrin Clark of Sherman, Texas; great-grandsons, Henry Robert Hill, Jr., Haze Ruger Hill and Halen Raider Hill and great granddaughter, Cali Nova Hill, all of Sherman, Texas; step-daughter, Stacy Wickersham of Little Elm, Texas; step-son, Todd Jones of Chattanooga, Tenn.; step-granddaughters, Rhema Thieman and her husband Gabe of Spring Hill, Tenn. and Adyson Wickersham of Little Elm, Texas; step- grandsons, Jake Jones of Little Elm, Texas, Levi Jones of St. Petersburg, Fla. and Nate Jones of Chattanooga, Tenn.; step-great grandson, Kameron of Little Elm, Texas, and several nieces, nephews, cousins and special friends.
A memorial service in her honor is scheduled for Saturday, Feb. 4, 2023, at Brown's Funeral Home in Durant.
Arrangements under the direction of Brown's Funeral Service.