DURANT – One of Durant's oldest businesses and the city's oldest bank celebrates its 125th birthday on Tuesday.
First Texoma National Bank, formerly known as the First National Bank, today recognizes its official start on July 11, 1898.
Jeff Shattuck, Oklahoma Market President for First Texoma Natrional Bank, said he and his team are very proud of this anniversary.
"125 years is kind of mind-blowing to me," Shattuck said. "We're just trying to celebrate with our customers and with each other, just our birthday and have people in for coffee and donuts this morning and birthday cupcakes this afternoon with some treats kind of scattered in-between for our drive-throughs."
Located at the northeast corner of Main Street and Third Avenue in Durant, the main branch is situated at its third location over the years.
"The original location was catty-cornereed from where we are right now on Third and Main, in the place that is currently the Swearengin Insurance building," Shattuck said. "After World War I, it moved to Second and Main which is the other end of the block from where we are right now. Then, in the 1940s, we moved to this location."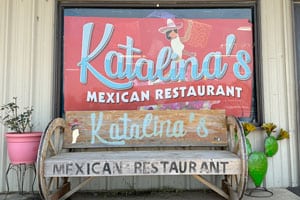 The birthday celebration will continue throughout the day at First Texoma National Bank.
"We want to thank all of our customers and clients, and all of our former employees. This couldn't be possible without the partnership we have with all of them, and we're very thankful."