Elmer Ray Briedwell was born Thursday, November 7, 1940 in Durant, Okla., to Bert Harry Briedwell and Lahoma Irene (Dills) Briedwell. He passed from this life on Tuesday, April 12, 2022 in Calera, Okla., at the age of 81.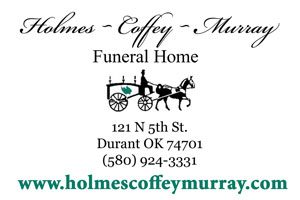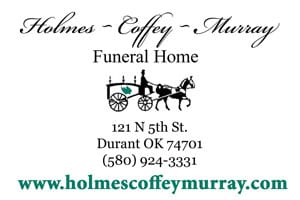 Ray grew up in Durant and attended Cobb schools at an early age. His family moved to Azle, Texas where he went to school until his junior year. Ray worked in construction most of his life. He was a construction foreman, building bridges in Oklahoma and Texas.
Ray loved being with his family, going fishing, and was an avid fan of the Oklahoma Sooners football team. Ray was of the Christian faith.
Ray was preceded in death by his parents; children, Tamara, Vickie and Michael; and brothers, William and Ronald Briedwell.
He is survived by his son, Billy Ray Briedwell, and his wife, Debbie, of Tulsa, Okla.; Kenneth Jay Briedwell of Tulsa, Okla.; Paul, Charles, Kenny, and Lisa of Tulsa, Okla.; grandchildren: Kayla, Kierston, Chris, Natasha, Sarah, Crystal, Sarah, Lindsey, Brandy, Justin, Joshua, John and Tina; sisters, Patricia Briedwell of Durant, Okla., and Elizabeth Porter of Durant, Okla.; brothers, Bert Timothy Briedwell of Durant, Okla., and Joe Briedwell and his wife, Dorothy, of Midwest City, Okla.; and many other extended family members.
Memorial services to celebrate Ray's life will be held at 10:30 a.m. on Saturday, April 23, 2022 at Brown's Funeral chapel with Dale Dills officiating.
Arrangements under the direction of Brown's Funeral Home.