Edna Corine Dills, a resident of Durant, Okla., and beloved family member, left this life and rejoiced in Heaven with her Savior on Monday, Feb. 25, 2019 at the age of 91. She was born in Old Allison, Oklahoma to Henry Manning and Eva (Hill) Manning on May 17, 1927.
Corine married her cherished husband Bill Dills in Sherman, Texas on Dec. 16, 1945. He preceded her in death on Mar. 19, 2015. She worked for the Bryan Memorial Hospital as a business clerk. Corine enjoyed attending the Silo Baptist Church, and was a big sports fan. She loved her beautiful flowers, and her pet, Jake. Corine considered her family the most precious blessing of her earthly life.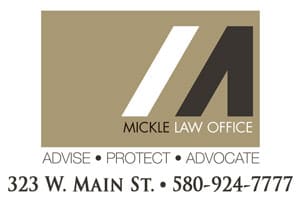 Mrs. Dills was preceded in death by her parents, and husband; grandson, Shawn Clark and great-grandson, Jaron Baker; and siblings, J.G. Manning, Edythe Mullens, and Geneva McAlester.
Corine is survived by her: children: Mike Dills and wife Lynn of Durant, Okla., Gail Baker and husband Jerry of Silo, Okla., Gary Don Dills and wife Janie of Durant, Okla. and Lonnie Dills and wife Melva of Corinth, Texas; grandchildren, Michael Dills and wife Alice of Leonard, Texas, Gary Wayne Clark and wife Misty of Durant, Okla., Randall Dills and wife Sonya of Bonham, Texas, Janine Dills of Durant, Okla., Brandon Carter and wife Heather of Durant, Okla., Kendra Sullivan of Durant, Okla., Shane Dills and wife Angie of Durant, Okla. and Matthew Dills of Corinth, Texas; 18 great-grandchildren and one great-great grandchild; and numerous cousins, nephews and nieces.
Family hour will be from 3-4 p.m. Sunday, Mar. 3 at the Holmes~Coffey~Murray Funeral Home in Durant, Okla.. A celebration of her life will be at 10 a.m. Monday, Mar. 4 at the Silo Baptist Church in Silo with Bro. Dale Ballard. Her final resting place will be the Restland Cemetery in Silo with Michael Dills, Gary Wayne Clark, Randall Dills, Brandon Carter, Shane Dills, and Matthew Dills as her pallbearers.