DURANT – The Durant Area Chamber of Commerce recently held a ribbon cutting for Plump'd Injectables and Beauty Bar at 1201 N. Washington Ave.
Plump'd Injectables and Beauty Bar is a boutique injectable bar specializing in non-invasive treatments for the face and lips.
Todd and Randee Hallmark are owners of the business, which has been open for a little more than two months.
Mary Katherine Hallmark, Todd and Randee's daughter, shared an overview of what the business provides.
"Here at Plump'd, we provide all of our services from Botox to facials and everything in between," Mary Katherine said. "We do a lot of facial care, hydration, cleansing, tightening, lasers, hair removal and more."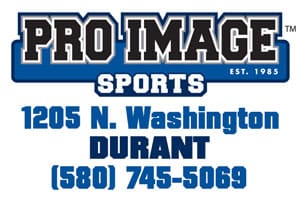 "We also do micro needling, which takes away acne scarring," Randee said. "We also do permanent makeup, as well as micro blading for the eyebrows."
Hours are Mondays, Tuesdays, and Thursdays 10 a.m.-4 p.m., Wednesdays 10 a.m.-6 p.m. and Fridays 11 a.m.-2 p.m.