Dr. Rev. Virginia Espinoza went to meet her Lord and Savior on Wednesday morning of August 9, 2023 at the age of 72. She was born Saturday, July 28, 1951 in the small community at Sunkist, Oklahoma to Roy Robinson and Harding Hattie (Belvin) Robinson.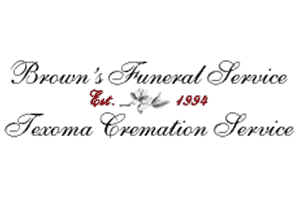 Virginia grew up on the property at Pigeon Roost Presbyterian Church and attended Boswell school. She married Pat Espinoza on July 2nd, 1983 at Boswell, Oklahoma. While attending SOSU, Virginia worked several jobs to help with groceries and bills. She earned her teaching degree and began working for the Choctaw Nation Head Start at Harmony and Durant. In 1992, Virginia attended the Memphis Theological Seminary earning her doctorate degree in Theology in 1998. She pastored numerous churches in the area and still pastored at the time of her passing.
Virginia was a First Language Teacher at the Choctaw Nation Headquarters. She was one of twelve who was honored and received a plaque on June 10, 2023. She has taught language classes since 2001 and considers it a privilege to teach our language. Virginia has worked on numerous church related committees in the past 35 years. She was a song leader for the women's ministry, helped with Missions, and a state of clerk for the Board of Presbyterian General Assembly.
Virginia enjoyed working crossword puzzles, reading, quilting, and traveling. She went on many trips to name a few such as Japan, Israel, New York, and Colombia. She loved spending time with her family and grandkids, going to graduations, baby showers, and birthday parties. Virginia had a passionate love for God and people and would help anyone in need.
Virginia was preceded in death by her parents; son, Jeffrey Rice; brothers: Thurman Wayne Belvin, Eli Robinson, and Noel Belvin; sisters: Betty Kimbrough, Norma Wilson, Cordelia Frazier, and Cinderella Robinson; granddaughters: Samantha Amos and Crystal Amos; and son-in-law Tommy Amos.
She is survived by her husband, Pat Espinoza; daughter, Amy Amos of Duncan, Oklahoma; son, David Rice and his wife, Traci of Greenville, Texas; son, Stephen Espinoza of Boswell, Oklahoma; daughter, Teresa Black of Milburn, Oklahoma; daughter, Marcella Maine and her husband, Ray of Sherman, Texas; son, Pat Espinoza III of Angleton, Texas; daughter, Juanita Mueller of Sherman, Texas and LaDonna Dunegan and her husband, Danny of Sherman, Texas; siblings: Raymond Robinson of Oakdale, California, Lelda Barnoski of Durant, Oklahoma, James Robinson and his wife, Christy of Louisville, Kentucky, Skyler Robinson of Bennington, Oklahoma, and Roy Robinson, Jr. and his wife, Vangie of Boswell, Oklahoma; a sister-in-law, Della Roach of Lubbock, Texas; grandkids: Sally, Marcia, James, Buddy, Jason, Pat, Carol, John, Matthew, Leah, Toby, Khrystian, Logan, Derek, Ryan, and Chris; numerous great grandkids and a host of nieces, nephews, cousins, and extended family and great friends.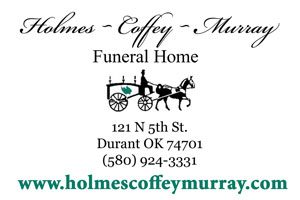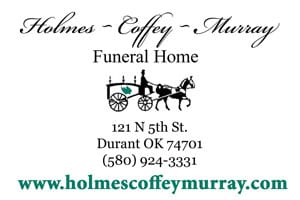 Funeral services to celebrate Virginia's life was held on Saturday, August 12, 2023, at Brown's Funeral Home chapel in Durant with Rev. Mike Sharpe officiating andDerek Rice, Ryan Rice, Josh Parks, Dean Dancer, Stefan Roberts, Toby Amos, Danny Dunegan, and Cameron Williams serving as casket bearers. Honorary casket bearers: Roy Robinson, James Robinson, and Skylar Robinson.
Arrangements under the direction of Brown's Funeral Service.