Dr. James Michael Stonebarger age 55 of Durant, Okla. passed from this life on Wednesday, Nov. 13, 2019. James was born on April 3, 1964 in Durant, Okla. to L.T. and Virginia Ann (Browder) Stonebarger.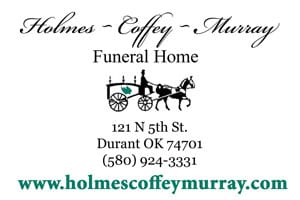 James graduated from Milburn High School and received degrees from Murray State, Southeastern and his Doctorate from Parker Chiropratic. He owned Stonebarger Chiropratic in Durant for many years. He married the love of his life and the mother of his five beautiful children, Susan Dilbeck, and they were blessed with 28 years together. He enjoyed music, traveling and boating. He deeply loved his family and treasured the time he spent with them.
James is survived by his life long companion, Susan (Dilbeck) Stonebarger; children: Brittani McDaniel and husband Will, Ashleigh Stonebarger, Jay Stonebarger, Caitlin Dosh and husband Cody and Mikaela Stonebarger; grandchildren: Tucker McDaniel, Cambry Dosh, Isabella Kemp and Roman Stonebarger; brother, Terry Stonebarger and wife Marqueta; close friend, Kimberly Lewis and numerous extended family and dear friends.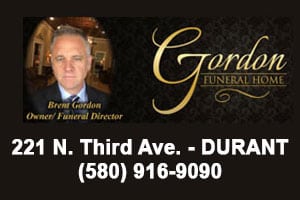 James was preceded in death by his father, L.T. Stonebarger; mother, Virginia Ann Branch; grandparents, L.R. and Oleta Browder; brother, Nelson Carlton and numerous aunts and uncles.
Funeral services to celebrate James's life were held  Monday, Nov. 18, 2019 at Brown's Durant Funeral Service Chapel. Pastor Ross Phillips officiated.
Arrangements are under the direction of Brown's Durant Funeral and Cremation Service.