Harold Mitchell Wright was born Saturday, June 12, 1943 in Durant, Okla., to Orman Wright and Cathryn Alice (Mitchell) Wright. He departed this life on Sunday, June 26, 2022 at the age of 79.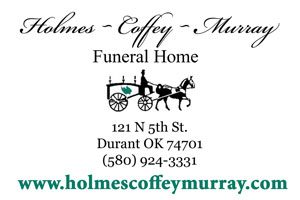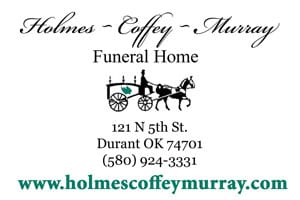 Harold grew up and graduated from Durant High School in 1961. He attended Southeastern State College, before going to Southern School of Optometry in Memphis, Tenn., from 1965-1968. After Harold became a licensed optometrist, he enlisted in the United States Air Force for two years specializing in optometry. After a short stint with the military, he worked with his uncle, Joe Wright, in 1970 at Denton, Texas. Dr. Wright and his good friend, Dr. Logan Beard, practiced together for a few years when Harold first moved to Madill, Oklahoma and then opened his own practice in 1974. He also had locations in Durant for 15 years and in Tishomingo. All together he practiced Optometry for almost 50 years. Throughout his career, he had a passion of caring for his patients. For many years, he would travel with his eyecare equipment to nursing homes in the area and examine the eyes of residents at no charge.
Dr. Wright was very giving and would give the shirt off of his back to anyone in need. His practice in Madill gave eyeglasses to children at a local church and as a member of the Lion's Club he was very instrumental in helping with glasses to underprivileged children. Harold was very influential in giving advice to his brother or anyone he came in contact with. Harold loved fast, strong race cars and racing cars. He acquired and owned many collectible Dodges and Plymouths. His favorite season was Christmas time so he can arrange many decorations and display countless lights throughout his home inside and out. Harold was a member of the First United Methodist Church in Madill and would later join the First Presbyterian Church in Durant.
Harold was preceded in death by his parents and son, Todd Wright in 1995.
He is survived by his wife, Shirley, of the home; daughter, Angela Renee Wright of Durant, Okla.; grandson, Spencer Todd Newman, of Durant, Okla.; granddaughter, Keeleigh (Newman) Rogers and her husband, Karson, and their kids, Zaileigh and Bellamy, of Durant, Okla.; brother, Stephen Wright and his wife, Betsy, of Ardmore, Okla.; nephew, Jeff Wright of Ardmore, Okla.; step-daughter, Amanda Vick and her husband, Chris, with their daughter, Kenzie, of Keller, Texas; and step-son, Seth Clevenger with his son, Ashton, of Ardmore, Okla.
Funeral services to celebrate the life of Dr. Wright were held on Friday, July 1st, at Brown's Funeral Home chapel in Durant with Bro. Anthony Williams officiating.
Arrangements under the direction of Brown's Funeral Home.