Dr. Collin W. Bowen died on July 24, 2023 at Durant, Okla. He was 93 years of age. Dr. Bowen was a former faculty member and administrator at Southeastern Oklahoma State University, retiring from Southeastern in 1985. He was a leader in education at the state level, serving as a member of Governor Henry Bellmon's Blue Ribbon Commission on Education, as President of the Oklahoma Association of Colleges of Teacher Education and as a long-time member and Chairman of the Oklahoma Professional Standards Board for Teachers. Due to his work as an inventor, Dr. Bowen was a pioneer in the development of clean energy, holding United States and foreign patents in that area.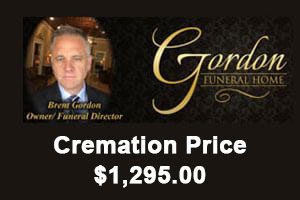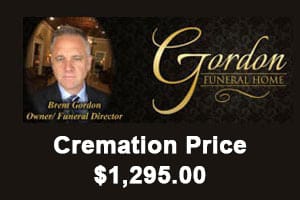 Collin Bowen was born on August 8, 1929; in Hendrix, Okla., the son of B.E. and Ethel Bowen. He graduated from Cobb High School as Valedictorian of his senior class. As an avid basketball player, he was a starter on his high school team. He was also a member of the Cobb debate teams that won the Oklahoma state tournament in both 1946 and 1947. He continued to be active in debate while attending Southeastern from 1947 to 1951. In 1949 and 1950, his debate team represented the South-Central Region of the U.S. in the National Debate Tournament at West Point, reaching the quarterfinals in 1950. It was at Southeastern that he met Ruby Shipman of Blue, Okla. and they were married on August 5, 1950, while both students at SEOSU. They celebrated 72 years of marriage.
After graduating from Southeastern in 1951, Collin worked in the oil industry for eight years. He then began teaching, serving at both Calera and Durant High School. He received a Master of Education Degree from Southeastern in 1962 and later earned a Doctor of Education Degree from Oklahoma State University at Stillwater. In 1966, Dr. Bowen became a faculty member at Southeastern in the Education & Psychology Department. Two years later, he was named Chairman of the department and Director of Teacher Education. In 1972, Dr. Bowen became Dean of the newly formed School of Behavioral Studies at Southeastern. In 1980, he also became Graduate Dean. Upon retirement from Southeastern in 1985, Dr. Bowen was appointed Emeritus Professor of Education & Psychology, Emeritus Dean of the School of Behavioral Studies and Emeritus Graduate Dean.
Collin enjoyed traveling, especially to our National Parks. He had a deep appreciation of the wonders of nature, especially rivers, mountains and water falls. After retirement he spent a considerable amount of time in the Rocky Mountain National Park area of Colorado. He also made a trip around the world with his son Brent, visiting ten different countries. Collin and his wife, Ruby, who taught Business at Southeastern from 1966 to 1987, were married for 72 years. They raised three children – Debbie, Susan and Brent –  and they loved him dearly. Collin and Ruby were long time members of the First Baptist Church in Durant.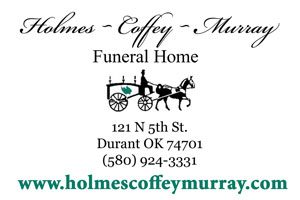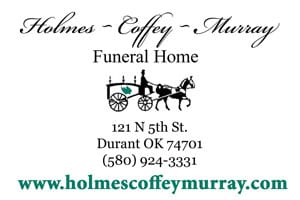 Collin was preceded in death by his wife, Ruby in February 2023; parents, B.E. and Ethel Bowen; his sister, Bernice Colbert; his two brothers, J.B. Bowen and R.E. Bowen; his great-grandson, Chad Beal, and his great granddaughter, Kennaa Wege.
He is survived by his daughters Debbie Bowen of Duluth, Minn.; Susan and Randal Cook of Bennington, Okla.; his son, Brent Bowen of Fort Worth, Texas; his grandchildren: Matt and Tonia Beal of Sturgeon Lake, Minn.; Jennifer and Abdi Wege of Milwaukee, Wisc.; Courtney and Jason Shaw of Duluth, Minn.; Jonathan Beal of Duluth, Minn,; Sarah and Evan Rowland of Durant, Okla.; Carol and Derek Hines of Durant, Okla.; Joshua, Zachary and Elinor Bowen of Omaha, Neb.; Collin J. Bowen of Fort Worth, Texas and 12 great-grandchildren: Dara Beal, Ruby Beal, Mendi Wege, Mati Wege, Jack Shaw, Julia Shaw, Alton Rowland, Samuel Rowland, Vera Rowland, Joanna Hines, Jesse Hines and Timothy Hines.
A funeral will be held at 10 a.m. at the First Baptist Church in Durant, Okla., on Friday, July 28, 2023 with Bro. Larry Dresser officiating. A graveside service will follow at the Highland Cemetery in Durant.
In lieu of floral donations, the family would like friends and family to consider memorial donations to the Durant First Baptist Church Building Fund for the BCM at Southeastern Oklahoma State University at 124 West Evergreen, Durant, OK 74701 in memory of Collin Bowen. Thank you for sharing.
Funeral arrangements are under the direction of Gordon Funeral Home, 221 N. Third Ave. in Durant.
Phone: (580) 916-9090
www.gordonfh.com