Donald Ray Miracle was born on Feb. 26, 1940 in Nocona, Texas to Mack and Della (Tudor) Miracle. Don passed away on March 5, 2019 in Durant, Okla. at the age of 79.
Don attended school in Lebanon, Okla. At the age of 19, he joined the United States Navy and proudly served until his honorable discharge in 1962. In April 1971, he joined the Oklahoma Highway Patrol and served for 25 years. He had a deep love of law enforcement but also had compassion to serve his community and those in need. After he retired from OHP he went to work for the Oklahoma Corporation Commission and served for 20 years. He was very proud to serve the State of Oklahoma for 45 years.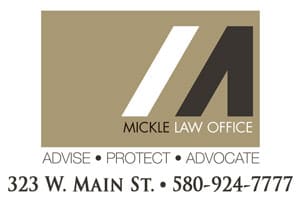 On Dec. 14, 2001 he married Terri Welch and they have been truly blessed with 17 years together. Don was a Mason and he enjoyed fishing, reading, telling stories and he deeply loved his family and treasured his co-workers and friends.
Don was preceded in death by his parents and sisters, Ruby Timke, Ruthalee McRavin, Betty Schexnaildre, Maxine Hoge and Nora Belle Swartz.
Loved ones left to cherish Don's memory are his loving and devoted wife, Terri Miracle; daughters, Cindy Norris and husband Jamie and Lisa Robbins; mother of his daughters, Diana McCollum; step children Mendy Smith and husband Jeff and Crystal McDonald and husband Shawn; sister, Della Faye Eppler and husband Leon; grandchildren, Kelsey, Bradey, Seth, Tyler and MaCayla; great grandchildren, Emma and Allie and numerous extended family and friends.
Funeral services to celebrate Don's life were held Saturday, March 9, 2019 at Brown's Funeral Service Chapel. Pastor Roy Vinson with OHP Chaplain Sam Garner officiating. Interment is in Mead Cemetery with the assistance of the Oklahoma Highway Patrol Honor Guard. Honorary pallbearers were his co-workers with Oklahoma Corporation Commission.
Arrangements under the direction of Brown's Durant Funeral and Cremation Service.