Diane M. Kreger, a beautiful wife, daughter, sister, friend, and resident of Bennington, Okla., departed this earthly life and began her new life with her Savior Jesus Christ on May 17, 2022, at the age of 68. She was born in Dallas, Texas, to Fayette Wendell McMeans and Janet Jo Jefferis McMeans Tompkins on December 27, 1953. Diane married her beloved Gary L. Kreger on November 21, 1992, in Irving, Texas.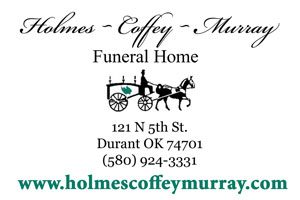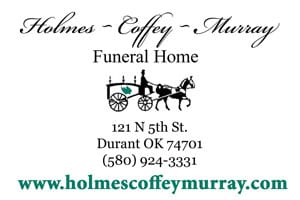 Diane dedicated her adult life to education. Diane was master of her classroom. Her students would describe her as exacting and tough but would reflect later in life how grateful they were for her ambitious standards. She loved teaching and spent 23 years in the classroom of the school from which she graduated, Nimitz High School in Irving, Texas. She taught grades 9-12 English (Remedial, Regular, Honors, Advanced Placement, and Gifted and Talented). She taught one year at the Academy of IISD as the Reading Improvement, Reading Department Chair. She served as the Secondary English Language Arts Reading (ELAR) Coordinator until her retirement. Post retirement, she continued consulting, doing contract work for Quality Act and the National Math Science Initiative (NMSI) for the past eight years. At the time of her death, she was still preparing lesson plans for NMSI.
Diane is a proud graduate of Southwestern University in Georgetown, Texas. Some of her dearest friends date back to her undergraduate years at Southwestern. These are her "forever friends." Many visited Diane and Gary at their farm in Bennington to enjoy the benefits of rural surroundings for a weekend getaway. Diane enjoyed showing them her "pet" cows and bull, the horses, the chickens, barn cats and their Golden Retrievers, Rowdy and Emmy Rose. Her friends, under the direction of Karen Krafka Subieta, have endowed a scholarship at their beloved University in Diane's name. It is the Diane McMeans Kreger and Friends Memorial Endowed Scholarship. It will be there forever to help young women, like Diane and her girlfriends at Southwestern, attain their educational goals. What a loving legacy for a person who gave her life educating young people!
Diane continued her education at Southern Methodist University where she earned a Master of Liberal Arts. She received her Gifted and Talented Certification from the University of North Texas.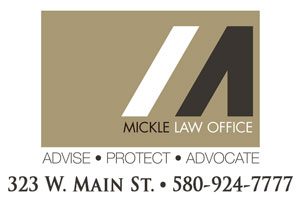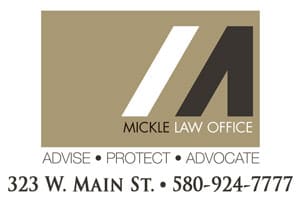 Diane was generous, loving and kind. She had such a huge heart and passion for so many things. She never forgave her sister, Sharon, for having the twins, George and Gena, while she was visiting her sister in Houston that week in 1978. As luck would have it, Jim (father of the twins) was in the Yucatan of Mexico, and Janet and Tommy (Mother and Stepfather) were in Alaska. In usual Diane fashion, she helped her sister get through that major life event, forever solidifying her role as Aunt Di to George and Gena and their children, Olivia, Luke, Julia, Reagan, and Hadley. They love their Aunt Di. Sharon's family is not the only family claiming Aunt Di status. She is Aunt Di to Chris and Heather Duke's children, Julie and Grant. If you are among the lucky children to have Aunt Di in your life, you have been richly blessed.
Since her retirement, in addition to her consulting work, Diane spent more time on the farm. She loved to write and had been rewriting a manuscript that has garnered interest. An excerpt is on the cover of the program for her service. She loved to read and would devour books with enviable speed and comprehension using techniques she learned as a child from her maternal grandfather. She enjoyed antiquing until there was no more room at the farmhouse for more antique furniture. She enjoyed the challenge of genealogy research. She was a member of the Durant Fortnightly Club; Chapter DJ, P.E.O.; General Richard Gano Chapter of the United Daughters of the Confederacy (UDC); and an At-Large member of the Daughters of the American Revolution (DAR). Diane served many years on the Board of Directors for the Oklahoma Shakespearean Festival and was especially dedicated to helping the children who needed scholarships to participate in summer theater. When the newly opened Semple Family Museum of Native American Art enlisted Museum Members to help with the art restoration, Diane once again signed up as a donor. Diane was a faithful member of the First United Methodist Church in Durant, Okla. By far the most fulfilling and joyful moments of each day, she spent doing for her Mother, Janet. Diane faithfully did her Mother's wash, bathed her, trimmed her nails, and took her fresh fruit and goodies. Most recently she had been reading from a diary that was written by her grandmother, Vivian (Janet's Mother) when she was a girl of 19 years. Diane was a nurturer and caregiver and always did everything with love.
Travel had become a retirement joy for Diane, finding adventures around the world with her sister and Delta Dawn Travels with Connie Riley and Perrine Butters. Diane and Sharon were "the sisters" on these trips and together they saw the wonders of The Netherlands, Greece, France and the unforgettable sights of Egypt where the ancient ruins enchanted them and the camel ride terrified Diane! The sisters were looking forward to Portugal in the fall. Diane and Sharon joined Marsha Anderson and Marty Carpenter for a whirlwind adventure through Italy, with Marsha behind the wheel of the Fiat! It should have been a movie! Diane and Sharon planned a trip for Olivia to Paris and Amsterdam for her 13th birthday. It was magical and the sisters marveled and remembered with such fondness how they had planned such an amazing memory trip for Olivia. Diane loved Orvieto, Italy and Nafplio, Greece. She never tired of her love for Paris, especially sipping Champagne at the top of the Eiffel Tower. Paris was in her heart.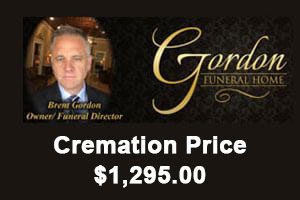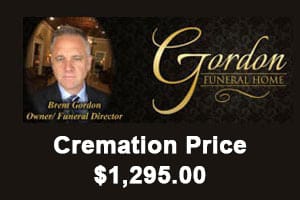 Mrs. Kreger is survived by her, Husband, Gary of the home; Mother, Janet Jo Tompkins; Brother, Wayne McMeans of Waxahachi, Texas; Sister, Sharon Robinson of Durant, OK; Sister-in-law, Linda McMeans of Waxahachie, Texas; Grand-nephew, Asher McMeans of Waxahachie, Texas; Niece, Gena E. Strasia of Middleton, Wisc.; Nephew, George M. Berish and wife Renee of Manhattan, Kan.; Grand-niece, Olivia Strasia of Middleton, Wisc.; Grand-nephew, Luke Strasia of Middleton, Wisc.; Grand-niece, Julia Strasia of Middleton, Wisc.; Grand-niece, Reagan Berish of Manhattan, Kan.; Grand-niece, Hadley Berish of Manhattan, Kan.; Brother-in-law, Don Kreger and wife Melissa of Talihina, Okla.; Sister-in-law, Barbara Washburn and husband Randy of Eureka Springs, Ark.; Stepson, Jonathan Kreger of Farmers Branch, Texas; Step-grandchildren, Jody and Colton Kreger of Farmers Branch, Texas; Step-grandchildren, Joel and Rylie Hill of Wills Point, Texas; and special friends, Chris and Heather Duke and children, Julie and Grant of Houston, Texas.
Mrs. Kreger was preceded in death by her, Father, F. W. McMeans; Father and Mother-in-law, Lee and Dottie Kreger; Stepfather, Leslie Tompkins; and Brother-in-law, Dr. Jack Landy Robinson.
For those unable to make the viewing/service on Tuesday, May 24, 2022, a viewing room in the funeral home has been prepared for visitors to stop by and pay their respects on Wednesday and Thursday, the 25th -26th.
She will be laid to rest on Tuesday, May 31, 2022, at 11:15 a.m. at the DFW National Cemetery with Chris Duke, George Berish, Clayton Smith, Jim Snider, James Simon, and Danny McIntosh as the pallbearers. There will be a luncheon in Irving, hosted by the family and Sharon's close childhood forever friends, following the service at the National Cemetery. Directions will be given to attendees at the service at the Cemetery.
Services are under the direction of Holmes~Coffey~Murray Funeral Home, 121 N. Fifth Ave in Durant, Okla.
www.holmescoffeymurray.com
The family requests that memorials be made to one of the following:
1. Oklahoma Shakespearean Festival
Children's Theater Scholarship Fund
425 W. University Blvd
Durant, OK 74701-3347
Make checks payable to Oklahoma Shakespearean Festival
Memo section: In Memory of Diane McMeans Kreger
2. Semple Family Museum Art Restoration Project
425 W. University Blvd.
Durant, OK 74701-3347
Checks payable to the Southeastern Foundation
Memo section: In Memory of Diane McMeans Kreger
3. Southwestern University
Office of University Relations and Strategic Initiatives
1001 East University Ave
Georgetown, TX 78627-0770
Donations to the Diane McMeans Kreger and Friends Memorial Endowed Scholarship
4. First United Methodist Church
Building fund/ Memo section: In Memory of Diane McMeans Kreger
P.O. Box 518
Durant, OK 74702