Dr.  Desiree' Ann McCullough, 49, passed away Wednesday, Aug. 5, 2020, at Vanderbilt Hospital in Nashville. She was born Sept. 8, 1970.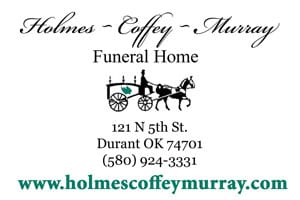 Desiree' was the Director of Institutional Research and a Professor of Mathematics and Statistics at The University of Tennessee at Martin.  She was a member of First Baptist Church where she taught a Sunday school class for 3-year-olds and sang in the church choir.
She was preceded in death by her parents, George Lee Butler, Sr. and JoAnn Morgan Butler.
Dr. McCullough is survived by her husband, Dr. Jeff McCullough of Martin, Tenn.; her brother, George Lee Butler, Jr. of Durant, Okla.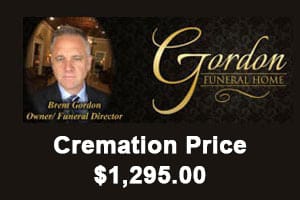 Visitation will be held on Thursday, Aug. 13, 2020, at Holmes~Coffey~Murray Funeral Home, in Durant, Okla. from 8 a.m.-8 p.m. Graveside service will be 10 a.m. Friday, Aug. 15, 2020 at The Garden of Memory Cemetery in Colbert, Okla. with John Hazell officiating.
In lieu of flowers and plants Memorials requested to First Baptist Church Building Fund or The American Cancer Society.
Arrangements are under the care of Murphy Funeral Home.