Sponsor | Dental Associates Of Fyffe | Fyffe Dentist
Are you searching for a Dentist in Fyffe, Alabama? Dental Associates of Fyffe are able to provide many dental solutions to patients both young and old. With state-of-the-art facilities and technology, this Fyffe Dentist is able to provide a diagnosis for treatment effectively and quickly.
A lot of people are nervous to go to their dental appointment, and this Fyffe Dentist understands that. Dental Associates of Fyffe are dedicated to providing each of their patients with a warm atmosphere and a visit that is comfortable for them.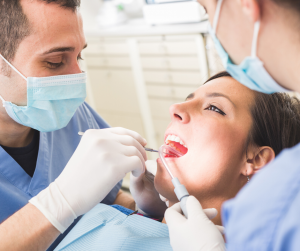 There isn't just one payment plan that you have to stick to when visiting a Fyffe Dentist. Dental Associates of Fyffe provide many different payment plans to fit your budget and individual needs.
They take a majority of insurance carriers and will work hard to suggest a payment plan that is reasonable for those who aren't able to have insurance.
The team at Dental Associates of Fyffe wants to ensure that you get the proper care that you need because it is essential for your overall health.
Areas of Focus
The Dental Associates of Fyffe are happy to provide a wide variety of dental services that include:
Dental Cleanings & Exams
Dental Hygiene
Fluoride Treatment
Oral Cancer Screenings
Dental Sealants
Dental Bonding
Porcelain Dental Veneers
Teeth Whitening
Dental Bridges
Composite Fillings
Dental Crowns
Dental Implants
Dentures
Emergency Dental Care
Inlays & Onlays
If you have dental needs and are looking for a Fyffe Dentist, contact the Dental Associates of Fyffe today!
Contact Information
Dental Associates Of Fyffe
1516 Main St Fyffe, AL 35971
(256) 623-2272