Delbert Craddock of Durant, Okla. passed away on June 24, 2020 in Calera at the age of 90. He was born on Sept. 26, 1929 in Pickens, Okla. to Elbert Craddock and Mary Rose.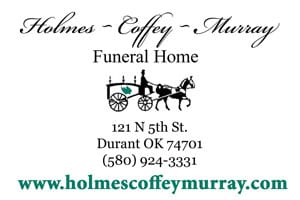 A longtime resident of Durant, Delbert graduated from Southeastern with a master's degree. He worked as an accountant and married Norma Lea Hawthorne in 1952. The couple shared more than 67 years together. He was a member of the Durant Church of Christ and enjoyed hunting, fishing, and woodworking.
Delbert is preceded in death by his parents Elbert and Mary Craddock and sister, Irene Lemon.
Survivors include his loving wife of the home; son, Del L. Craddock and wife Rebecca; daughter, Cheri Adams and husband Bob; grandchildren, Jessica Brook and husband John, Elizabeth Mansur and husband John, Dr. Daniel L. Ellis and wife Kaysten, and Shannon Gann; eight great-grandchildren and sister, Margarette Pate along with other extended family members and dear friends.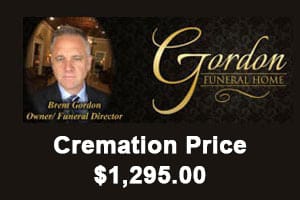 A graveside service was held on Friday, June 26, 2020 at Highland Cemetery in Durant.
Services are under the direction of Brown's Durant Funeral and Cremation Service.