David Lee Parker was born November 24, 1958, in Durant, Okla., to Lee Parker and Betsy (Johnson) Parker. He passed from this life on Friday, July 8, 2022, in Mead, Okla., at the age of 63.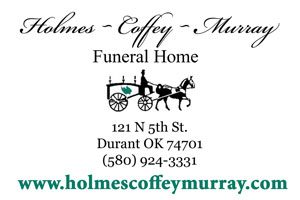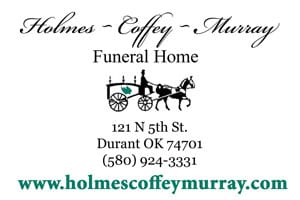 David married Peggy Ann Hunter on May 24, 1996, in Sherman, Texas. She preceded him in death on February 2, 2022.
David worked as a fabricator at May Fab for several years. He enjoyed making things, woodworking, all kinds of electronics, as well as fixing cars. He was also a good cook. David was a member of the Choctaw Nation.
He is survived by many family members who will miss him dearly, including his stepson, Chris Hunter of Mead, Okla.; sisters, Voncille Kasgnoc, and her husband Dennis, of Holdenville, Okla., Rosalie Brandy of Durant, Okla., and Letty Harris and her husband Charles, of South Carolina; four grandchildren: Justice Hunter, Timmy Hunter, Macey Hunter, and Jacob Hunter; and numerous nieces and nephews.
David was preceded in death by his parents, Lee and Betsy Parker; wife, Peggy Ann Parker; son, David L. Parker Jr.; sister, Beatrice Williston; and brother, Johnny Lee Parker.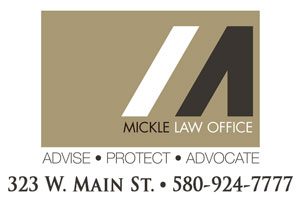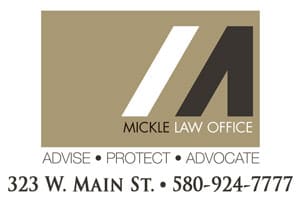 A funeral service for David will be held at the Holmes-Coffey-Murray Chapel on Saturday, June 16, 2022, at 10 a.m. Interment will be at the Rosewood Cemetery in Achille, Okla., following the service.
Chris Hunter, Timmy Hunter, Hunter Harris, Nathan Parker, and Damon L. Damron will serve as Honorary Pallbearers.
Services are under the direction of Holmes-Coffey-Murray Funeral Home 121 N. Fifth Ave. in Durant. www.holmescoffeymurray.com