David Eugene Haislip of Bennington, Oklahoma, passed away on July 29, 2023, in Wade, Oklahoma, at the age of 40. David was born on June 10, 1983, in Shawnee, Oklahoma. He later married Rebecca Wylie on June 2, 2017. He was a "jack of all trades and master of none." He enjoyed hunting, fishing, and spending time with family and friends.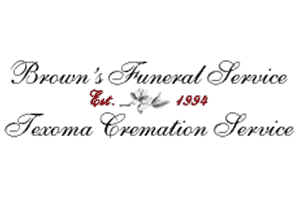 David is preceded in death by his father, John Haislip; brother, Dustin D. James; father and mother-in-law, Jerry and Ida Wylie.
David is survived by his wife, Rebecca Wylie; children: Kervin Wylie, Opal Wylie, and Joseph Haislip; mother, Vivian Haislip; grandmother, Lillie Webb; sister, Mickie Campbell and husband Jamey; brothers: John Haislip Jr. and wife Heidi, Robbie (Robert) Haislip and wife Olesya, Bobby Haislip and wife Tonya, and Ricky Haislip and wife Stephanie; bio-daughter, Brianna Haislip, and numerous extended family and friends.
A celebration of David's life was held on Sunday, August 6, 2023, at Bennington Public School Harold Chitwood Center.
Arrangements are under the direction of Brown's Durant Funeral and Cremation Service.