DURANT – Approximately 250 people were in attendance at Durant High School this weekend to honor local students and hear a message from a three-time World Series-winning athlete.
Former MLB great Darryl Strawberry was the keynote speaker at the Southeast Oklahoma FCA Annual Banquet on Sunday evening.
Strawberry spoke about his testimony of how he gave his life to Jesus and how he is sharing the Gospel to this day.
He addressed his time as a star baseball player and some of the issues that plagued him during his playing career.
"A lot of you saw me as a baseball player," Strawberry said. "You young people have no idea who I was.
"I was a baseball player who had all these trials an tribulations from a public standpoint. It was because I was broken because I would never forgive. God showed me that's why I was never well.
"After I (forgave) my father, I was released from the bondage and the brokenness forever."
He said it was the prayers of his mother that kept him going and alive through addiction, imprisonment and cancer.
"If you've never seen a miracle, you're looking at the miracle of what God can do," Strawberry said.
"God takes the mess of who we are and brings it into a message."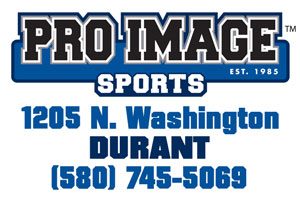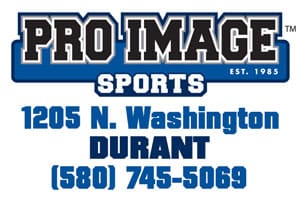 Strawberry also took the time for picture opportunities with some of the county baseball teams that came to the event, as well as other individuals and groups who were there.
To watch his entire message, CLICK HERE.
The event helps in fundraising for the Fellowship of Christian Athletes in the area. It also is used as a time to recognize area students who have excelled in extracurricular activities as well as in their service in the FCA.
Among those recognized on Sunday were: Cole Alford, Caney; Blane Beauchamp, Silo; Bryan Boyd, Colbert; Kale Brister, Caddo; Rylan Cochran, Atoka; Brooke Crenshaw, Rock Creek; Kalie Dupree, Rock Creek; Jace Hastings, Silo; Cory Hicks, Durant; Lexi McDonald, Silo; Jacy McGill, Colbert; Nicholas Northcutt, Madill; Hayden Reeve, Silo; Anna Ritter, Atoka; Noah Taylor, Colbert; Austin Tomson, Caddo; Jocelynn Troxell, Tishomingo; Jayden Weibert, Madill; Zane White, Durant; Bailey Williams, Rock Creek; Emmah Wilson, Colbert
Men's basketball player Adam Dworsky from Southeastern and coach Kaitlyn Dollarhide from Caney were also honored.