Darla Gossett passed away in Joplin, Mo., on Nov. 17, 2020 at the age of 85. She was born in Durant, Okla., on Oct. 17, 1935 to Leonard Gossett and Mildred Pauline (Jenkins) Gossett. A graveside service will be at 2 p.m. Monday, Nov. 23, 2020 at the Highland Cemetery in Durant, Okla.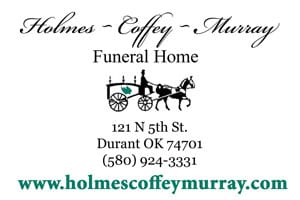 Darla dedicated her life to education. She taught school in Afton, Okla. from 1972-1996. She could often be found relaxing with a good book in her hand.
Mrs. Gossett is survived by her brother, John Gossett of The Woodlands, Texas, and cousins, Paulette Schmidt of Paris, France and Gary Jenkins of Oklahoma City, Okla.
Mrs. Gossett was preceded in death by her parents, Leonard and Pauline Gossett.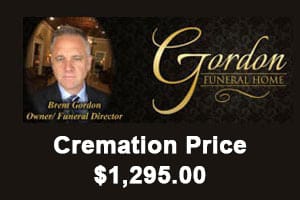 Services are under the direction of Holmes~Coffey~Murray Funeral Home in Durant, Okla. www.holmescoffeymurray.com