On February 20, 2020, Danny Ray Patty – beloved father, uncle, and friend – passed away in Longview, Texas at the age of 63.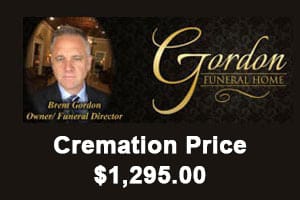 Danny's life began on Nov. 30, 1956, as the fourth and youngest son of Raymon "R.O." Patty and Carmen Smith Patty, in Bray Community, Okla., or as Danny would say, 309 Plowed Ground Rd. Danny's three older brothers were grown when Danny was born, and he often laughed about how spoiled he was by the boys, telling that his feet never hit the ground as a child. His proud bothers carried him everywhere. Danny grew up in Bokchito, Okla., surrounded by admirable examples of and learning the value of family, hard work, and strong friendships.
Danny graduated from Bokchito High School in 1975, where he was an accomplished Bryan County All-Star basketball player, baseball pitcher, and homecoming king. After graduation, Danny attended Southeastern Oklahoma State University until 1978, when he chose to follow in his older brother's footsteps and began his career in the elevator industry. Through hard work and astuteness, Danny worked his way from an elevator adjuster to upper management, allowing him to travel the United States and Europe, even negotiating with Donald Trump for an elevator contract in one of his buildings. In the end, it was Danny who declined the offer.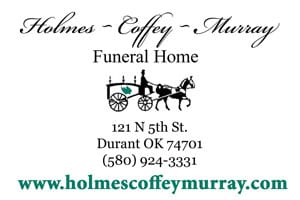 Danny married Phillis Hamill Mullin in 1979 and was blessed with their daughter, Alicia Ann Patty, in 1980. In 1985, he married Karen Redden Blackwell, and gained another blessing in 1990 with the birth of their son, Erik Ray Patty. Although they parted in life, Danny remained great friends with Phillis and Karen for the rest of his life.
Danny was a devoted, loving father to Erik and Alicia, who were his pride and joy. There was never a doubt that their father would go to the ends of the world to provide and fight for them. Many others knew him as a treasured father figure, always there with a helping hand and solid, honest advice.
After retiring in 2017 from Thyssenkrupp Elevator (formerly, and for most of his career, known as Dover Elevator), Danny settled into a peaceful life on his 155 acres, surrounded by his beloved pine trees and rolling hills. He loved the outdoors, dirt roads, clear starry nights, and the sounds of nature…and big foot.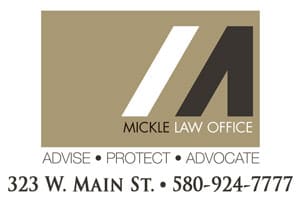 Danny was respected and loved by all he encountered, whether in his personal or professional life. His work ethic was unsurpassed; he was a loyal friend; and respected in his community. Other than his family and friends, he most loved basketball, NASCAR, hunting, homecooked meals, and watching old westerns.
Dad, we will continue to flourish in life because you supported us, taught us well, and raised us right; but we will forever long for another chance to hear your stern advice, always followed by great stories and laughs. We love you and always will.
Danny is preceded in death by his parents, Raymon and Carmen Patty of Bokchito, Okla.; brother. Johnny Lee Patty, of Bennington, Okla.; step-daughter, April Davidson Hartnett, of Houston, Texas; daughter-in-law, Tiffany Reynolds of Bennington, Okla.; Big Ed and Davey Jo Bracket
Danny is survived and dearly missed by daughter, Alicia Patty of Dickson, Tenn.; son, Erik Patty of Bokchito, Okla.; brother, Russell Patty and wife Rhonda Patty of Lynard, Texas; Buddy Patty and wife Tommye Patty of Bokchito, Okla.; best friend of 55 years, Tony Goolsby of Bokchito, Okla.; nieces: Katrina Buchanan and Amanda Vandenburg of Bennington, Okla.; and his many great nieces and nephews, who will miss the doughnuts, among other memories.
Services will be held at 10 a.m. Monday, Feb. 24, 2020 at Family Worship Center at Big Creek Chapel in Bokchito with Pastor Phillip Rowland officiating. Interment will follow in Bokchito Cemetery. The family will accept friends Sunday afternoon from 2:00 PM – 4:00 PM at the funeral home.