Colleen Ann (Lockridge) Moore died at home on Saturday, March 21, 2020, surrounded by her family.  She was 92 years old.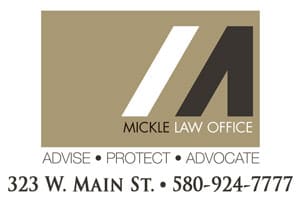 Colleen was the firstborn child of Leroy Herbert and Lura Mildred (Drake) Lockridge.  She was born at the Yocom Hospital in Chariton, Iowa, on May 16, 1927.  Several months after her birth, the family moved to Hemingford, Nebraska. Speaking about her early years in Nebraska, Colleen would reminisce about walking a mile and a half across a field to school, raising sugar beets and chickens, cooking for her family when her parents worked late in the fields, and learning to sew by making clothes out of discarded flour sacks.
In the fall of 1939, Colleen moved with her parents and two younger brothers, Bob and Donald, back to southern Iowa. The family settled near Seymour where they rented a small farm and borrowed enough money to buy a new tractor. On the farm they raised corn, soybeans, and hay.  In 1946, the family bought a small service station in Promise City, Iowa, and transitioned from farming to running a service station. The small store would eventually grow into what is now known as Lockridge Lumber & Hardware.
Colleen attended Seymour High School and graduated in 1945.  Following her graduation, she attended college in Kirksville, Missouri, for three summers. She completed college coursework in the summers and returned home to Iowa to teach grades 1-8 in a country school in the fall and spring.  Colleen remembered that her parents paid for her first summer of college with money they made selling eggs from their flock of hens.  Following her first year as a school teacher, however, she was proud that she paid for her education herself with money she made as a teacher. Colleen taught at the country school for four years.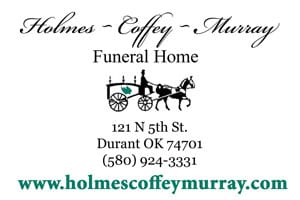 On June 19th, 1949, Colleen married her high school sweetheart, B.L. "Gov" Moore whom she had dated since she was a sophomore. At the time of Gov's death in 2011, Gov and Colleen had been married nearly 62 years.  Rarely seen apart, they were a constant source of strength for each other as they raised their family and built numerous businesses together.
In the early years of their marriage, Gov and Colleen farmed the Moore family farm northeast of Seymour, a farm that has now been in the family for 148 years.  On the 320-acre farm, Gov and Colleen raised row crops, Hereford cattle, and ran a substantial hog operation. Colleen kept busy gardening, canning, cooking, and sewing.
Eventually four children came along: Max Lee in 1952, Jon William in 1958, Craig Allen in 1963, and Kathleen Ann in 1965. The young family was heavily involved in 4-H, and Colleen was a 4-H leader for many years. In addition to work on the farm and in various small family businesses, they stayed busy with 4-H calves, baking, sewing, and crafts.
Colleen also helped run the Promise City service station.  Along with her mother, she played an integral role, assisting with the bookkeeping, decision making, and bill paying, especially after the untimely death of her father in 1949 and while her brother, Bob, was deployed during the Korean Conflict.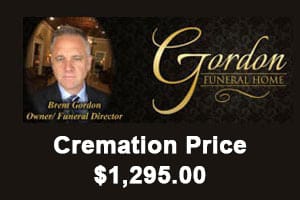 Colleen was very close to her mother, and the two women persevered through numerous tragedies together. First was the untimely death of Colleen's youngest brother, Donald, who died of a brain tumor in 1944 at the age of 13.  Then, Colleen's father died suddenly of a heart attack when Colleen was twenty-one years old, just five months before her wedding.  A fire completely destroyed the first Lockridge store in 1979. Colleen's brother Bob died of a rare form of cancer in 1981. Until Lura's death in 1996, Colleen and her mother remained extremely close, speaking daily and enjoying their shared interests of sewing, gardening, and taking care of grandchildren.
In 1979, Colleen and Gov moved their family to Madill, Oklahoma, to open Oklahoma Steel & Wire.  With their strong work ethic, fortitude, and devotion to family, Colleen and Gov established a solid foundation that allowed the company to grow and thrive. Remarkably, Colleen continued to go to work on an almost daily basis until last fall. At the age of 92, she was still signing the Oklahoma Steel & Wire payroll checks.
Moving to Oklahoma and starting a family company certainly shifted Colleen's focus to business related pursuits, but she continued to enjoy many of the skills she'd learned living on the farm.  She was an extremely talented seamstress.  She sewed all of her children's clothes when they were growing up. Later, she was particularly fond of sewing for her granddaughters.  Many of them still have the dresses she made for them for church, holidays, or parties. She also continued to garden extensively, raising a large crop of onions, tomatoes, and sweet corn every year.
Colleen and Gov remained very close to several people from their graduating class at Seymour High School.  Through the years, strong bonds that originated when they were teenagers developed into deep relationships that buoyed the couple through good times and bad. Gov and Colleen tried to faithfully return to Seymour every year for their class reunion.  To the family's knowledge, Colleen was the last living member of the class of 1945.  This year would have been her 75th reunion.
Colleen's greatest anguish was no doubt the loss of her firstborn, Max, in a tragic airplane accident on May 25, 2000.  That she was able to persevere after such heartbreak is a testament to her resilience, grace, and abiding faith in God.
Colleen will be best remembered for her sweet disposition and deep love for her family, especially her husband, Gov.  While she leaves behind a wealth of people who loved and cherished her, there is some solace that she is finally reunited with the great love of her life.
Colleen's survivors include: her children, Jon Moore of Madill, Craig and Freda Moore of Madill, Kathleen Moore of Madill, and daughter-in-law, Patricia Moore, widow of Max L. Moore, of Sadler, Texas; grandchildren: Sarah and Chris Lord of Austin, Texas, Rachel and Michael Hinsley of Sadler, Texas, Elissa Cantrell of Sherman, Texas, Ethan and Sierra Moore, Ty and Brandi Moore, Trey Moore, Cole and Melissa Moore, Jacob Moore, and Becca Moore, all of Madill, Okla.; great-grandchildren: Max, Jack, and Ali Hinsley, Benji, Jenna, and Ian Cantrell, Luna Lord, Bowen and Graylee Moore andTurner Moore.
Colleen was preceded in death by her husband, B.L. Moore; her son, Max L. Moore; and her brothers, Robert "Bob" Lockridge and Donald Lockridge.
Visitation will be Tuesday, March 24 and Wednesday, March 25 at Watts Funeral Home-Madill from 10 a.m. to 9 p.m.