By Kristen Banks
I woke up last Sunday morning with kind of a bad attitude. I usually really look forward to the weekends, and a little rest and relaxation. But, as I lay there for a moment thinking of all of the things that needed to get done first that morning, I felt hurried and anxious. I felt the storm clouds start rolling into my mind, as I began to think about all of the obstacles that I might face that day, and I finally convinced myself that everything was probably going to go wrong.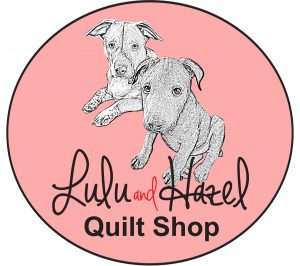 The first thing on my list was the miserable sweltering heat that would meet me the minute I stepped outside of my front door. And I knew once I let the dogs out for their morning constitutional I would most likely be running around for 15 minutes like a mad woman yelling, "Stop chasing the cat! Get out of the garden! Who moved the water hose? Lulu! Hazel! HaaaaZZZZEELLLLL!" as I watched our little dogs chase a rabbit through the garden with the speed and determination of a greyhound (minus the agility) across the street and into the neighbor's pasture, with me jogging behind them, screaming, and trying to keep my flip flops on while not getting ran over or causing the neighbors to call for a wellness check. When all was said and done I knew the dogs would be back in their enclosure, exercised, watered, fed, and happy as clams, but I for one would be much worse for wear. I would be dirty, sweaty, and exhausted. I would definitely need a shower and I might need to check myself for ticks, depending upon where our morning adventure might have taken us.
As I brushed my teeth and put my shoes on, I prepared myself for the worst. I knew everything was going to go wrong, and I planned for it. I set my jaw and stormed out the door ready for battle, and the strangest thing happened. I was hit with a refreshing cool blast of air as I crossed the threshold into an ideal spring morning. I stepped out into the sunlight and a pretty little white butterfly fluttered right by in front of me, it seemed a little too good to be true. But I allowed myself to hope, 'Maybe just maybe I'm wrong, and things will go smoothly this morning.'
And they did! I did have to 'remind' the dogs a few times to come "Back this way!!!" but overall they did really well. I was relieved, although the neighbors were probably disappointed as they put away their popcorn and lawn chairs, because they didn't get quite as good of a morning show.
It reminded me of how many times in the past that I've worried and got myself all worked up about a quilting project before I even got started. There have been times in the past that I have become so sure that everything was going to go wrong; that I went into the project with a very negative attitude before I ever made the first stitch. I have to wonder now how many times there were truly going to be problems, and how many times I actually created the problems for myself with my bad attitude. How many times did I make things harder for myself or miss out on a great experience because I subscribed to Murphy's Law; whatever can go wrong, will go wrong?
A few years back I was praying about this very same topic. There were things I wanted to do and even needed to do, but I couldn't be sure that the outcome would turn out good for me if I did them. I was feeling really discouraged and wondering why, despite my best efforts, nothing ever seemed to turn out right for me.
I began to read my Bible because I find it comforting, especially when I have questions and need direction, or when I am just going through a difficult time in life. I began to notice certain scriptures in the Bible that began to stand out to me. Scriptures like Jeremiah 29:11 "For I know the plans I have for you," declares the Lord, "plans to prosper you and not to harm you, plans to give you hope and a future."
Or Romans 8:28 "And we know that all things work together for good to them that love God, to them who are the called according to his purpose."
And that's when I realized that I was putting Murphy's Law above God's laws in my own mind, heart, and life. I was spending so much time planning for the worst or focusing on all of the things that didn't turn out perfectly that I was totaling missing out on all of the good and the things that were going right.
It's true that even with a good attitude sometimes things don't go smoothly and problems can still arise. But the Lord makes provision for that as well. He promises to be with us even in those trying times like Isaiah 43:2 says "When you pass through the waters, I will be with you; and when you pass through the rivers, they will not sweep over you. When you walk through the fire, you will not be burned; the flames will not set you ablaze."
Or as David proclaimed in Psalm 139:9-10 "If I rise on the wings of the dawn, if I settle on the far side of the sea, even there your hand will guide me, your right hand will hold me fast."
So, we know at times things might seem tough, or at least not ideal, but we also know that He will be with us, and give us what we need to do the job well and achieve a successful outcome. James 1:5 "If any of you lacks wisdom, you should ask God, who gives generously to all without finding fault, and it will be given to you."
In short, I realized that it wasn't my day or my situation that needed to change, it was my attitude. And this recent instance was a nice reminder of that fact. It reminded me to always expect good things to happen for me, while knowing that if things do get tough or don't go smoothly, that through the Lord's help and a mind not clouded with negativity I can still get through the storms of life and achieve success in the end.
And with that thought my mind cleared, and I enjoyed the sunshiny day.
Every Quilter has a story and we'd like to hear yours! Send us your stories, tips, and ideas to luluandhazel@yahoo.com.