In the early morning of Feb. 21, 2019, Clint Dill left his long and weary life here on earth at age of 107 years, 7 months and 11 days.
His last years were difficult for him due to his inability to remain mobile and Clint did not like to sit still. He had a strong work ethic and sitting still could mean loosing a crop. In his younger days he along with some of his other "Old Timer" friends that have long since passed on, were active coon hunters.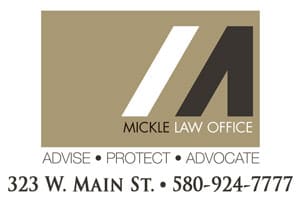 He had many stories for someone that just had time to listen. He often spoke of the horse and wagon days and the monthly trip they made to Market Square where they sold and purchased goods and stayed overnight in their wagons and then made the trip back home the next day. He loved to tell stories about when he worked for Otis Parrish and about Bob Armor's dog named Wolf that could separate cattle from sheep on command and about the time he and his family moved from Freeny Valley to Bokchito in the wagon. We can't even imagine the changes that he has witnessed in his almost 108 years.
He married Bertha Labor on Aug. 20, 1932 in Bryan County and then began producing this massive Dill family. From this union came seven sons, four daughters (one which was stillborn), 19 grandchildren, 25 great-grandchildren and 31 great-great-grandchildren.
He is survived by his second wife Mattie; daughters: Patricia Dill, Shirley Jacobs and Monona and husband Bobby; sons: Dock Dill and wife Marilyn, Junior Dill and wife Ruth Ann, Charles Dill and wife Sue and Jimmy Dill and wife Jan; daughters-in-law, Sara Joe Dill and Shelby Dill; 19 grandchildren, 25 great-grandchildren and 31 great-great-grandchildren.
He was preceded in death by his parents, Dock and Ollie Dill; wife, Bertha Dill; sons: Carl, Raymond and Joe Glen Dill; two brothers, eight sisters and the stillborn child.
He will be missed by many, but the things he taught us and the stories he told, and the memories will be talked about for years and years to come.
Funeral services will be held at 2 p.m. Monday, Feb. 25, 2019 at Brown's Funeral Service Chapel. Bro. Ross Phillips will officiate. Interment will follow in Bokchito Cemetery with his grandsons serving as pallbearers. The family will receive friends at the Funeral Home on Sunday evening from 6-8 p.m.
Arrangements are under the direction of Brown's Durant Funeral and Cremation Service.