Clara Mae Harkrider Bell was born on June 21, 1937 in Pleasant Hill, Okla., to Henry and Blish (Wright) Harkrider. She passed peacefully from this life on December 3, 2022 in Durant, Okla., at the age of 85.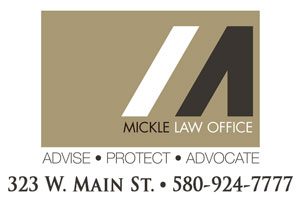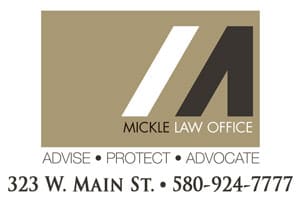 Clara Mae graduated Haworth High School in Haworth, Okla., in 1956 and attended Southeastern Oklahoma State University in Durant, Okla., earning a bachelor's degree in 1959. She met and married her husband in Durant in 1961. The couple lived in the Dallas metroplex and raised two children.
Clara Mae was an elementary school teacher, starting in Burkburnett, Texas, and later teaching in Irving, Texas, and Duncanville, Texas. After retiring in 1981, her family moved to Bennington, Okla., returned to the Dallas area, and finally retired to Bokchito, Okla. She enjoyed country music, scrapbooking, crafts, homemaking, reading, and shopping thrift stores. Most of all, Clara Mae loved her Harkrider family with the highlight of her year being a reunion of her family performing live music at Beavers Bend State Park.
At age 50, Clara Mae returned to her love of physical fitness and exercised daily including walking a nearby mall while living in Dallas. Her diet, health and exercise routine remained important to her throughout her senior years.
Survived by her husband, Delbert Bell of Bokchito, Okla.; daughter and son-in-law, Cherie Bell and Anthony Brewer of Dallas, Texas; son and daughter-in-law, Jason and Sherry Bell of Hawley, Texas; grandson, Reece Bell of Austin, Texas; step-grandson and wife, Jason and Bianca Brown of Gun Barrel City, Texas; brothers, Lee Martin 'Buck' Harkrider of Dumas, Texas, and Bobby Harkrider of Austin, Texas; and numerous nieces and nephews.
Preceded in death by her parents, Henry Harkrider and Blish Wright Harkrider; brothers, Derrill Harkrider, Edward Harkrider, Travis Jackson 'Jack' Harkrider, Charles 'Bunnie' Harkrider, John Harkrider, Max Harkrider and Larry 'Kim' Harkrider; sisters ,Virginia Harkrider Baxter and Lynn Harkrider.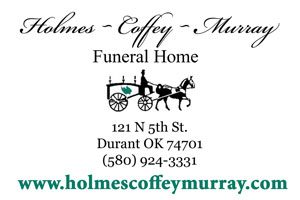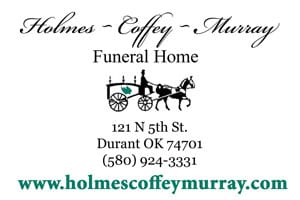 A  funeral service in her honor was held on December 7, 2022 at the Holmes-Coffey-Murray Funeral Home Chapel with Reverend Brian Harkrider officiating.
Clara was laid to rest following the service at the Bokchito Cemetery. Serving as pallbearers: Anthony Brewer, Reece Bell, Larry Harkrider, Lee Michael Harkrider, Brian Harkrider, Tim Henson, and Jason Brown.
Services are under the direction of Holmes-Coffey-Murray Funeral Home, 121 N. Fifth Ave. in Durant.
www.holmescoffeymurray.com