Christine Tillett, a resident of Durant, Okla. and beloved mother, grandmother, great-grandmother, and sibling, left this life in Plano, Texas and joined her Savior on Nov. 28, 2019 at the age of 94. She was born in Durant on Jan. 20, 1925 to Thomas Franklin Powell and Carrie Lee (Wilkinson) Powell.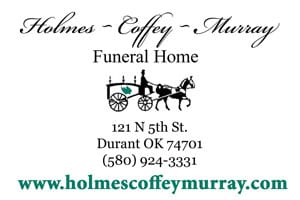 Christine was a proud military wife to Major George Clayton Tillett, who preceded her in death on March 11, 2012. Christine dedicated her life to making a home for her husband and four children wherever they were stationed. New surroundings offered Christine opportunities to expand her collection of recipes from other cultures, much to the enjoyment of her family.
Christine enjoyed her quiet time fishing. She was a fabric artist with a passion for collecting and designing with fabrics. She was especially proud to be a member of the Daughters of the American Revolution and the Eastern Star.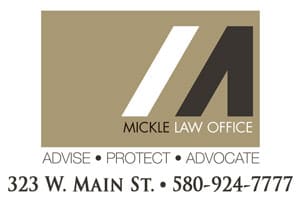 Mrs. Tillett is survived by her children, George Clayton Tillett Jr. and wife Carol of Plano, Texas, Neil Tillett of Bartlesville, Okla., Christy Schmidt and husband Mel of Lake Charles, La., and Karen Paganis of Houston, Texas; grandchildren, Dr. Tracey Schmidt-Jaynes and husband Dr. Shane Jaynes of Bloomsburg, Pa., George Christopher Tillett of Rock Island, Tenn., Mark Schmidt of Lake Charles, La., Devon Schmidt of Pearland, Texas, Carrie Randall and husband Dalton of Skiatook, Okla., Michael Tillett of Enid, Okla., and Steven Sowers and wife Lindsey of Spring, Texas; great-grandchildren, Emma Jaynes and Travis Jaynes of Bloomsburg, Pa.; brother, Michael Powell and wife Lequita of Mead, Okla.; and also survived by a close family friend and caregiver, Patricia Shelton.
Mrs. Tillett was preceded in death by her parents, Thomas and Carrie Powell; husband, Major George Clayton Tillett; and siblings, L. Mack Powell and Geraldine Hale.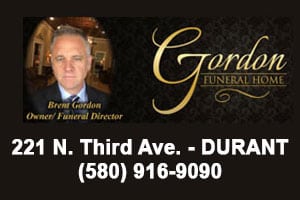 A celebration of her life will be at 10 a.m. Wednesday Dec. 4 at the Holmes~Coffey~Murray Chapel with Pastor Jesse West officiating. Burial will be at Highland Cemetery with Christine's beloved family members as pallbearers.
Services are under the direction of Holmes~Coffey~Murray Funeral Home in Durant.
www.holmescoffeymurray.com