Choctaw Nation
Charlie Clark
DURANT – The Choctaw Nation Transportation Department is doing more than filling potholes. In the past three years, the Choctaw Nation has completed work on 18 county roads in southeastern Oklahoma for a total expenditure of $31,555,690.28. The 36.7 miles of construction have called for widening, leveling, resurfacing, ditching, redesign of utility lines, fencing, signage and more.
Counties include Atoka, Bryan, Choctaw, Coal, Haskell, Latimer, LeFlore, McCurtain, Pittsburg and Pushmataha where significant improvements have been made since 2006, when the Choctaw Nation started its roads program. In addition to the roadwork, bridges, school parking lots and walking tracks have been constructed by the Choctaw Nation Transportation Department.
The road construction and funding of projects have brought recognition. This year, state and national awards resulted from the cooperative efforts between the Choctaw Nation, county governments and Oklahoma Department of Transportation.
According to Executive Director of Land & Title Wayne Wylie, the process requires several steps before work begins on any project. First, the project idea must be presented to the Choctaw Nation Tribal Council, which meets monthly at Tvshka Homma. The Council's recommendations are then passed to the Choctaw Nation Transportation Department, located in the Choctaw Nation Headquarters, 1802 Chukka Hina in Durant. After review by that department, the remaining recommendations are sent to Chief Gary Batton's office. Once approved by the Chief, a final list is returned to Transportation to be placed in the line-up of projects where Wylie and Director of Transportation Bill Blankenship are tasked with acquiring engineering plans and easement rights and pulling together construction companies to do the job.
Nine road construction projects reportedly were approved for recommendation by the Tribal Council during its May 12 meeting. Transportation has 32 projects currently in various stages of planning and design.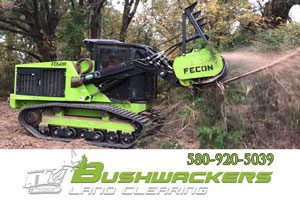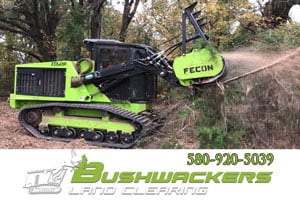 "Our ability to assist with the many roads and bridges across the Choctaw Nation is a great opportunity to partner with county officials to provide safe driving conditions for our tribal members, along with their neighbors from their communities, on current roadways in need of attention," Assistant Chief Jack Austin said. "Many school buses, church vans, personal vehicles and public transportation travel these roads every day. Being able to partner with our county officials is just another way of pulling together to make the Choctaw Nation and southeastern Oklahoma a great place to live and visit."
A good example of a project is Voca Road, located west of Highway 75, one mile north of the Caney exit in Atoka County. The narrow two-lane dirt and gravel road had a well-traveled section replaced with a concrete road, each lane 10 feet wide with 2 feet of new shoulder on each side. Ditching was improved for water run-off and in several places on private property bordering the roadway, fencing had to be replaced. This resulted in four-strand, wood post fences improved with five-strand, metal post fences and metal-pole cattle gates. Also new steel tin horns with metal flanges were placed under a number of refurbished driveway entrances.
Another recent project was Nixon Road, west of Coalgate, off Highway 31. The new concrete road not only affected the 25 Native families residing along the route, but the daily drive for countless commuters in the community. The Nixon Cemetery also received a new concrete entry that provided smoother access and redirected water overflow of ditching away from the cemetery. 
The roadwork has a positive effect on Native employment, too. Companies used for construction are mostly Indian-owned out of Poteau, Enid and Oklahoma City.
"There also is an agreement that if additional workers are needed there will be Indian-preference in hiring," Blankenship said.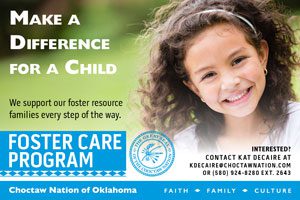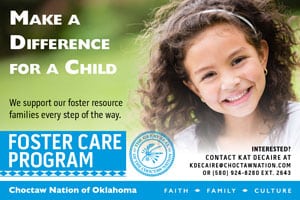 The next scheduled ribbon cutting is for 6.9 miles of "Old 21," also known as Kulli Road in McCurtain County. The ceremony starts at 10 a.m. Thursday, Aug. 2, south of Idabel, at the intersection of Highway 259 and County Road E2180.
However, drivers are not waiting on the ribbon cuttings and dedications. Four miles of road serving Durant Public Schools in Bryan County, 2.5 miles of North Perry Road in Haskell County and 4 miles of Tannehill Road in Pittsburg County are among projects completed and already in use by the public.
Choctaw families reside on all rural county roads where improvements are made. To date, 5,887 tribal families are being served. Once open, however, the entire community benefits from the safety and convenience of the enhanced roadways.