Choctaw Nation
Michelle Weaver
TAMPA, Fla. – For the third consecutive year, Choctaw Nation of Oklahoma received one of the top honors for a communications piece at the 2021 Southern Economic Development Council (SEDC) Annual Conference on August16-17. Choctaw Nation won Best in Class Award for Medium Division's General-Purpose Brochure category for the 2019/2020 Community Profile.
"These annual Communication Awards recognize and showcase the leading communication and marketing work done by economic development professionals throughout the south," SEDC President Gene Stinson said. "Choctaw Nation of Oklahoma hit the mark this year with this communication piece. Their piece showed not only creativity but also solid messaging and effectiveness at reaching their target audience."
The Communication Awards are given each year by SEDC at its annual conference. Over 20 categories of communications and marketing work submitted by SEDC members are evaluated within four divisions. Judging criteria for General Entry Awards include graphic appeal, clarity of message, quality of information, positioning /differentiation and format.
"It is such an honor for our team to be recognized for the quality of work and impact messaging we use as a primary communication tool," said Tammye Gwin, Choctaw Nation of Oklahoma Senior Executive Officer of Strategic Development. "The Choctaw Nation Economic Development Department, Marketing Department, and Choctaw Print Services have partnered on content and messaging to produce high-quality material that we're excited to share with the public."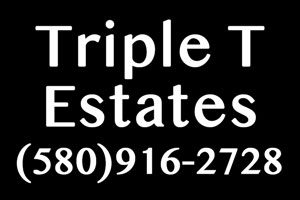 The SEDC Annual Conference is SEDC's main educational event of the year. More than 400 economic development professionals spent three days networking and learning recent economic development trends and strategies from corporate, government, and executive professionals.
For more information on Choctaw Nation's award-winning Community Profile for 2019-2020, click here.